Gayal, a great prospect in livestock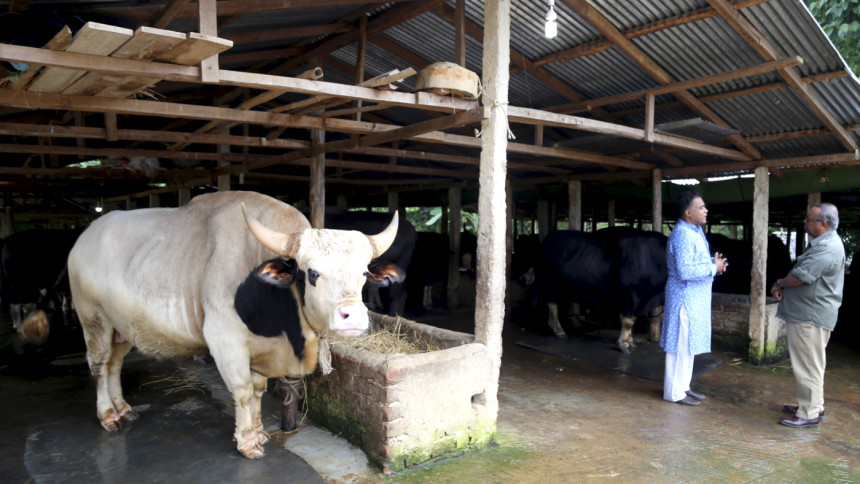 Near the hills, I went to a cattle farm a few days back. The environment was peaceful and quite. And the weather was amazing as well. No nearby houses around the farm. It is located completely in a natural environment. However, the animal is a new one, not like the other livestock animals as we generally see at farms. It's really brawny and the cattle species has lots of meat. From in front of its face, it may look like a regular bull from Char land. It is also regarded as one of the largest species of oxen, named Gayal. It is now being reared at the farm of Ershad Mahmud, located at Shukhbilash village under Padua union in Chattogram's Rangunia upazila.    
Cattle farmers of Chattogram, Rangamati and Bandarban have achieved remarkable success in breeding Gayal, which is an endangered feral animal species of Bangladesh. Its scientific name is Bos frontalis and is also known as 'mythun' or 'mithan' to the inhabitants of the forests along the hill in India. Since it's mostly seen in the Chattogram's hilly forest areas, it's also being called Chattogram Bison.
"It is more profitable than farming cattle," says Ershad. He has three different species of Gayal at his farm. Ershad says, there are double benefits in farming Gayal. This will not only save the endangered animal, livestock farmers can make more profits from it compared to cattle farming.
Although its size and face looks a bit wild, but there is no wild activity from Gayal that I have noticed. Back in 2007, Gayal came out of forests and people embraced the animal. It was earlier prohibited to farm but there is no restriction now. However, many farmers back then didn't understand the real prospect of the animal. But, Ershad did understand its importance and started farming it with a high commercial hope.
"When I first planned to start rearing it, many people laughed at me, but I said this would be the best alternative for meat," says Ershad.
Originated in the country's hill forests, especially the hill districts, Gayal is a graminivorous animal. Ershad didn't restrict the Gayals in his farm. They roam around the hills freely and come back to his farm. He wants to see that Gayals can eat and recover from their diseases from the nature. However, the ones that only roam around in the forest can't become as big as Ershad has in his farms. "They need extra care," says Ershad.
The size and shape of the Gayal in Ershad's farm is close to cattle and buffalo.
In 2007, Ershad started his farm with 40 Gayals. "Food is easy to get, it's very comfortable to rear them in the hill areas and they hardly come up with any diseases," says Ershad.
They may weigh up to 400 to 800 kilograms. They are either black or white, while some are brown in colour. Gayal has the black-brownish colour and from under the knee to the hoof they have white hairs. It looks like they're wearing white socks. They have two big horns. The hump of Gayal is right in the middle of their shoulder and back. A strong bull leads the team and a female Gayal stays pregnant for 10 to 11 months. Gayals can live up to 15 to 16 years.
"I have already done the cross-breeding with the local cattle and the result is pretty good," says Ershad.
"It's a fun to stay with them and I really enjoy my time in the farm," Ershad added.
"We're supporting Ershad's Gayal farm in many ways," Veterinary Surgeon Harun-ur-Rashid said.
It's to be noted that Ershad's Gayal farm is probably the only notable story of success. There are some indigenous people who are also rearing it in the hill forests but they do it in their own way.
I came to know that a regional livestock station was established in Naikhangchhari back in 1990, but no remarkable work was done afterwards. A Tk 120 crore (14.25 million USD) project for Gayal rearing, breeding and research is under process, said Dr Nathuram Sarkar, director general of Bangladesh Livestock Research Institute (BLRI).
Ershad collected three Gayals from an indigenous family of Rangamati. It was just a hobby back then and now he understands the rising demand of it. He sold Gayal during the Eid-ul-Azha, each one varying from Tk 2 lakh (2372 USD) to Tk 3.5 lakh (4152 USD). 
Seeing Ershad's success, some other farmers have started breeding and farming Gayals in Bandarban, Rangamati and Chattogram. Its meat is more popular in Chattogram region as it is tastier than cattle meat and has less fat.
A joint research findings on Gayals of Bangladesh stated that reproductive efficiency was high and calving interval was 402 days. They exhibited high disease resistance. The high growth rate and reproductive efficiency of Gayals in the home tract indicates that this species can be utilized economically if a proper breeding plan and a sound extension service can be adopted.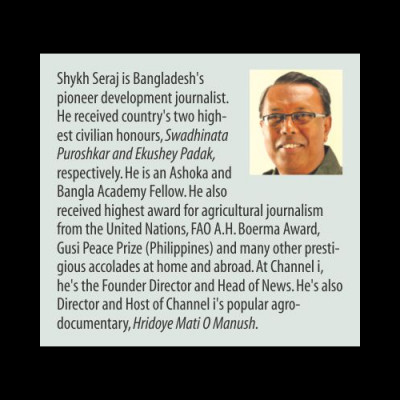 Gayal is now one of the endangered animal genetic resources in Bangladesh and measures should be taken to conserve this species by utilizing it as an economic resource. Across the country the government is working a lot to meet the demand of animal protein. American Brahman breeding has started extensively. As the illegal import has stopped, many farmers have joined in cattle farming to give boost to the livestock market. People like Ershad has been rearing it for 12 years now and show us hope by gaining great commercial success. He firmly believes Gayal would contribute immensely in animal protein. In this regard, the government has to encourage Gayal farming and provide financial support to such farmers so that it becomes an emerging sector to meet the demand for meat in the country. Government's support for the sector to ensure its expansion is very significant, I believe like Ershad Mahmud.