Fisherman held with 200kgs of brood hilsa in Chandpur
2 lakh metres current nets seized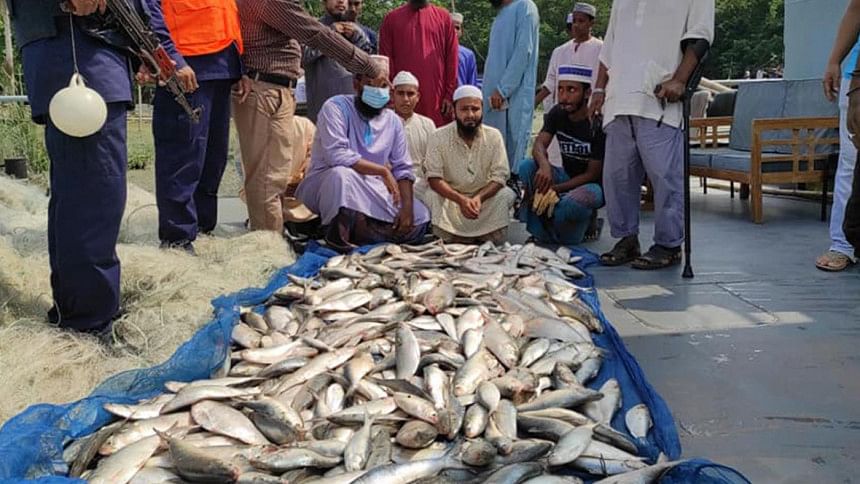 A fisherman was held for netting 200 kilogrammes of brood hilsa in Haimchar upazila of Chandpur today amid the ongoing temporary ban on catching, selling and carrying of the fish.
A joint team of Bangladesh Coast Guard, River Police and Department of Fisheries detained the fisherman, Md Fazal Haque Patwary, from Harina area today, said Chandpur district fisheries officer Md Asadul Baki.
The team also recovered 200kgs of the fish, which were distributed among poor people and orphans in different areas of the upazila, said Asadul Baki.
Besides, nearly two lakh metres of nets and a speed boat were seized from the spot, our Chandpur correspondent reports quoting the fisheries officer.
The government has imposed a 22-day ban on catching, selling, hoarding and transporting of hilsa from October 14 to protect safe spawning of the fish during its peak breeding period.