Digital Security Act not to obstruct journalism, says Quader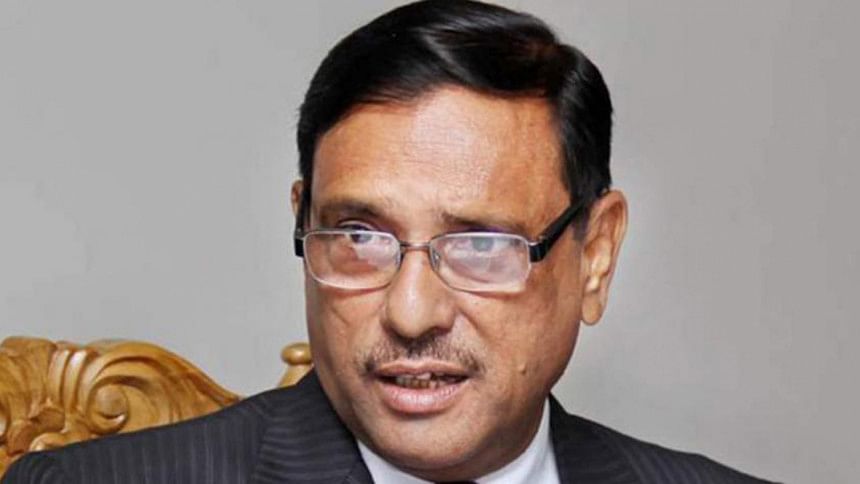 Road Transport and Bridges Minister Obaidul Quader today said the 'Digital Security Act' will not create any obstacle to journalism.

The minister said this while talking to reporters during his visit to development works on Dhaka-Tangail and Dhaka-Mymensingh highways at Bhogra.

"The new law aims to prevent digital crimes and ensure digital security. There's nothing to be worried about it and we hope the law wouldn't create an obstacle to journalism and freedom of expression," he said.
Replying to a question over formation of 'Greater National Unity' he said, "There's nothing to worry about it ahead of the election. We believe the Hasina-led Awami League has earned the trust of people through development and good governance. Awami League, I think, will be able to take home 'golden crops'."
In response to a question about former Chief Justice Surendra Kumar Sinha's book, 'A Broken Dream: Rule of Law, Human Rights and Democracy' the minister said, "Why did SK Sinha publish the book ahead of the election? He could publish it at any other time ...with this he has just provoked the anti-government propaganda. If he did this with this intention, then his responsibility as a former chief justice remains under question."
Gazipur City Corporation Mayor Advocate Jahangir Alam was present on the occasion.