Cycling to spread the written word
Story of a Jamalpur teenager's superhuman effort to lift through literacy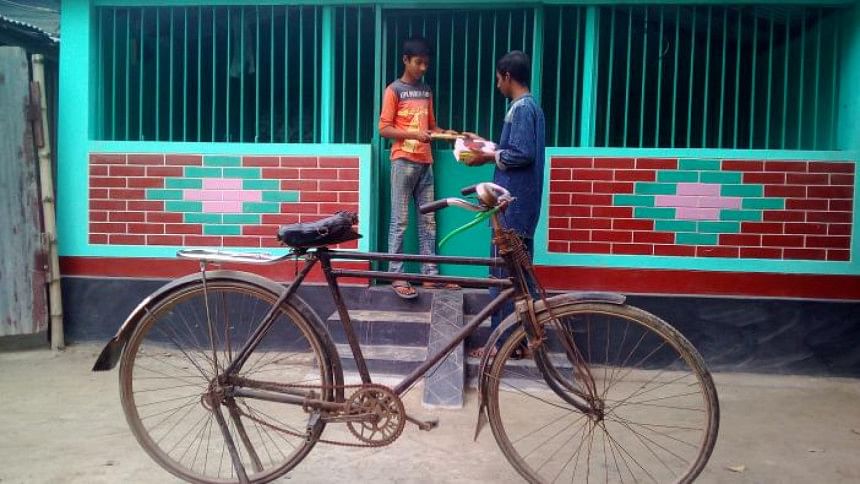 Some succumb and surrender to the debilitating circumstances into which they are born. Others rise above their situation and find new horizons. A rare few, like 19-year-old Atif Asad, endeavour to lift those around them on their upward journey.
Despite having to work as a mason's helper to make ends meet, Atif -- a resident of Hashra Mazalia, a remote village in Jamalpur's Sarishabari upazila -- runs a library that started out with 20 books in January 2018 and now boasts over 2,000, encouraging reading habits not just among the young of his village but also people of neighbouring villages.
"I can understand how students from poor families feel, as I took the same path during my schooldays," Atif said.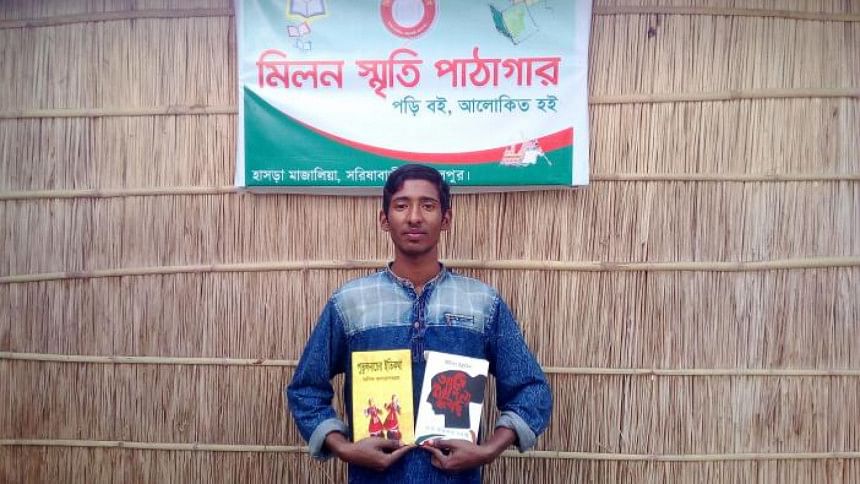 At present the library -- with books on history, literature, novel, poetry, politics, religion and autobiographies of various great personalities -- has over 100 readers. No membership fees are required, and Atif even cycles books to neighbouring villages 10 to 15 kilometres away. A first-year honours student of Jamalpur Government Ashek Mahmud College, he even makes the same journey to bring the books back when the readers are done with them.
For Atif, however, reading for pleasure has always been a luxury. Son of a day labourer in a family of nine, Atif is the youngest of four sisters and three brothers. Even basic education became a privilege for the children.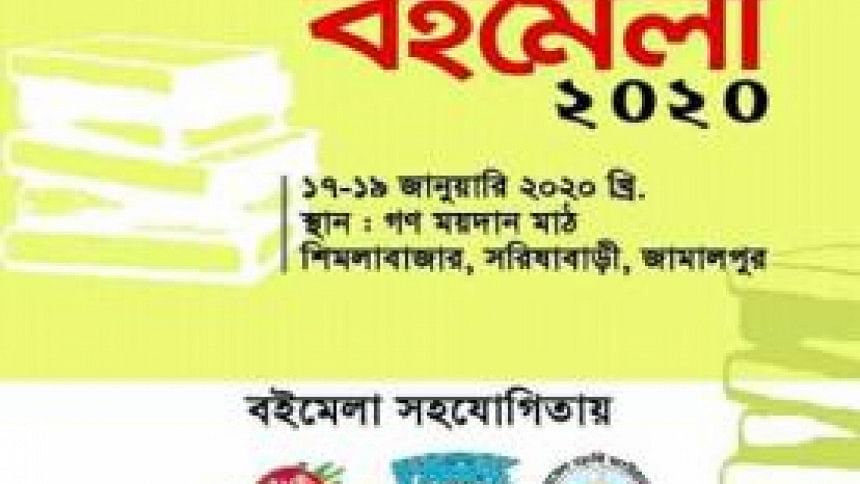 Atif said it was almost impossible for his father, now 70, to meet the expenses of their family. So, since his early days, Atif has been doing petty jobs to continue his studies. During his schooldays, he could not go to private tutors for want of money. He could not even buy books and notebooks and of course, there was no library in the village. 
"I did not give up hope. I worked as a farm labourer and a mason's helper to support my family and education. I'm still continuing it," he said.
With the help of his elder brother Milon, Atif began his library with some 20 books donated by young learners of the village. It was made of jute sticks in the veranda of their house. He said it was his dream to start a library where students, especially from poor and disadvantaged families, and book lovers could have access to books of various genres. His ambition is to eradicate illiteracy.
Around a month after the library started, on February 21, tragedy struck the family as Milon was murdered by rivals in a land dispute. Even in this tragic adversity, Atif and his family found the strength to go forward. The library was named "Milon Smriti Pathagar". Gradually, people with higher incomes came forward to help Atif with books and funds to buy shelves when they came to know about Atif's mission to revive the library culture in the area. For example, the Bangladesh ambassador to Vietnam donated Tk 5,000.
To garner resources for the library, Atif also saves money from his little income.
Atif said people rarely visit the library in the remote area. He usually reaches out to the houses of readers with books by riding his bicycle when they phone him or post messages on his Facebook page with information on books. His two-wheel forays have been going on for the last two years and he said it gives him immense pleasure.
Surumi Akther, an honours final-year student of Sarishabari Mahmuda Salam Mohila College, said as per her requirement, Atif brings books for her every week on a bicycle. She has read the unfinished autobiography of Bangabandhu Sheikh Mujibur Rahman and novels penned by Samaresh Majumder from the library.
Mostafizur Rahman Mostak, a lecturer of Pogaldigha Degree College in Sarishabari, said Milon Smriti Pathaghar has earned a good reputation. It is undoubtedly a novel initiative by Atif -- the collection of books at the library provide a major support in learning, he said.
Atif said he successfully arranged a three-day book fair in the upazila town for the first time in January this year, where various poets and writers from different parts of the country came to visit and that it was a great achievement in his life.
"I just want to tell everyone: 'Read, read and only read'. There are no alternatives to building a prosperous nation without it. I hope the day will come one day when every village in Bangladesh will have library facilities," he went on.