27-yr-old Rajshahi policewoman dies of heart failure while on duty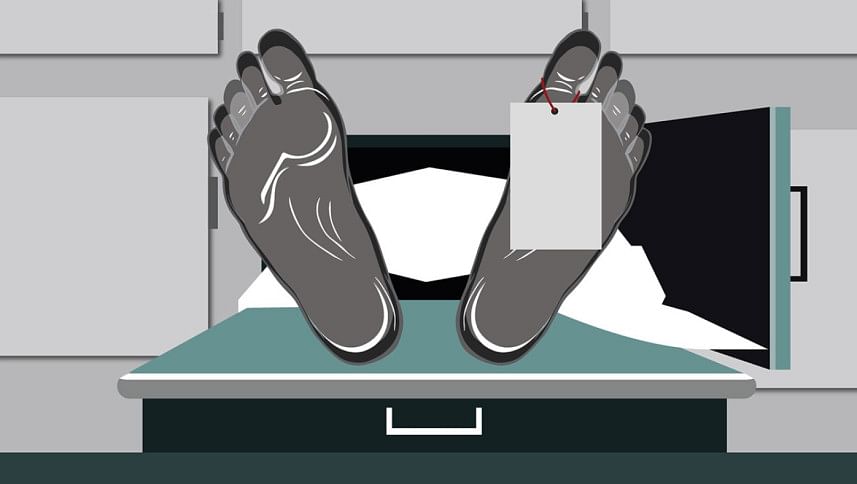 A 27-year-old policewoman died on Eid day, while on duty, at Puthia Police Station in Rajshahi.
The deceased, Samiara Khatun of Sirajganj, was a constable stationed at the police facility and died at 6:30am while she was on sentry duty, Rejaul Islam, officer-in-charge of the station, said.
The policewoman -- mother of a two-year-old -- died of heart failure, the police officer said referring to a physician's observation.
Meanwhile, doctors collected her samples for Covid-19 test after her death, though she was asymptomatic, he said.
Asked whether police would initiate an investigation as to why a member of the police as young as her had a heart attack, Iftekhayer Alam, additional SP of Rajshahi, said, no.
"The deceased's family members do not want an investigation; they agreed that she died of illness all of a sudden and don't want an autopsy," Alam, the spokesperson for Rajshahi district police, said.
Quoting her family members, OC Rejaul Islam said, Samiara had been complaining of abdominal pain since the previous evening.
She ended her night duty at 10pm and went home the previous day. At her rented house near the police station, she had been living with her husband Torikul Islam, her daughter and her aunt. Torikul, who worked at a garment factory in Gazipur, returned home a month ago.
She went to the police station next day for her two-hour sentry duty beginning at 6am.
"She fell sick soon and vomitted twice," the OC said.
She was declared dead at 7am when she was taken to the local health complex, less than half a kilometre away.
Dr Nazma Akter, Puthia upazila health officer, said, the policewoman was brought dead at the health complex.
"We examined her body. Following her pupillary dilation, we could say that she died of cardiac arrest and her death occurred some half-an-hour before she was brought in," she said.
"We can't tell why she had a heart attack at such a young age without further examination. We talked to her colleagues and family members; they informed us she was never diagnosed with any disease or a health problem before," she added.