Nazim killing: Ansar al-Islam 'claims responsibility'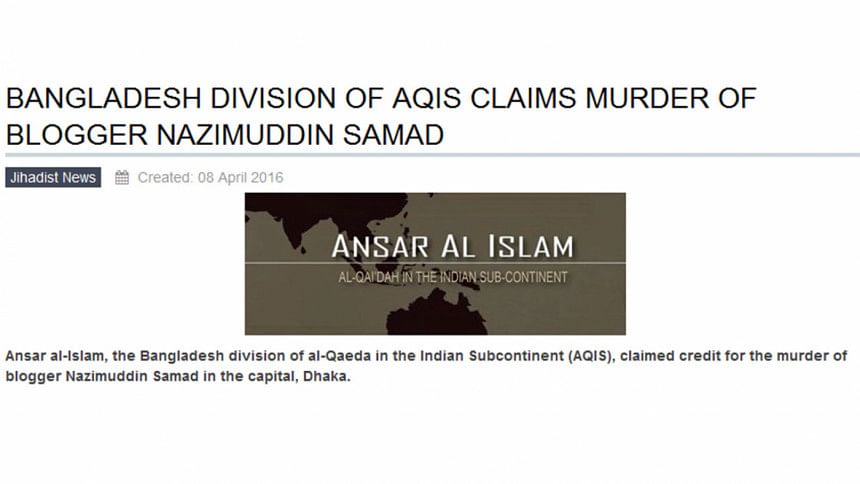 Ansar al-Islam, a suspected militant group, has claimed the responsibility for the murder of secular activist Nazimuddin Samad, says SITE Intelligence Group.
"Ansar al-Islam, the Bangladesh division of al-Qaeda in the Indian Subcontinent (AQIS), claimed credit for the murder of blogger Nazim Uddin Samad in the capital, Dhaka," SITE, the US-based online tracker of terrorist organisations, repots today, two days into the killing.
Unidentified assailants hacked and shot Nazim, 26, a law student of Jagannath University, to death in the capital's Hrishikesh Das Lane Tuesday night.