'Govt failure responsible for Dipan killing'
Pro-BNP eminent citizens condemn attacks on publishers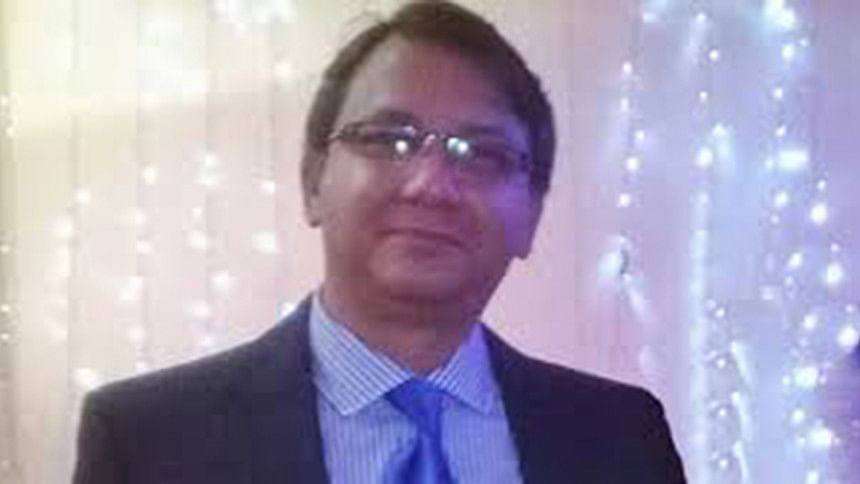 A BNP-backed platform of eminent citizens today held the government responsible for the killing of Jagriti Prokashany owner Faisal Arefin Dipan.
A number of eminent citizens under the banner Shata Nagorik Jatiya Committee in a statement also expressed their grave shocks and conveyed their sympathy to the bereaved family members of Dipan.
They also strongly condemned the attacks on Dipan and another publisher of books written by slain blogger Avijit Roy and two other bloggers.
"It is the outcome of the government's failure and irresponsibility. Law and order is deteriorating due to the government's failure," they said.
The incident like killing is taking place in the country frequently while the government is failing to identify the culprits. The government is carrying our repression and suppression on the BNP men shifting the responsibility to them, they alleged.
Consequently, the similar incident is taking place frequently and the real offenders remain out of reach, they said.
"We hope that good sense would prevail upon the government and it would refrain from the politics of blame game and would bring the real culprits to book," they added.
Educationist Prof Emazuddin Ahmed, Prof Moniruzzaman Mia, former chief election commissioner Justice Mohammad Abdur Rouf, poet Al Mahmud, Prof Anwarullah Chowdhury, former secretary Asafuddowla and advocate Khandakar Mahbub Hossain, among others eminent persons from different professions, put their signatures on the statement.
The publisher was found stabbed dead at his Jagriti Prokashani office on the second-floor at Aziz Market at Shahbagh in the capital.
The attacked occurred hours after assailants stabbed Ahmedur Rashid Tutul, proprietor of the publishing house Shuddhoswar.
Tutul along with Ranadipam Basu and Tareque Rahim came under machete attacks at the Lalmatia office of Shuddhoswar. Tareque was also shot in the chest.
Both Jagriti and Shuddhoswar published a number of books written by slain blogger Avijit Roy.
The attacks on the two publishers were carried out in a similar style, according to police, witnesses and the family of one of the victims.
Soon after the attacks, a group identifying itself as "Ansar Al Islam (AQIS Bangladesh," claimed responsibility for the twin incidents through an email sent to different media outlets.