8 including state minister get death threat in Rajshahi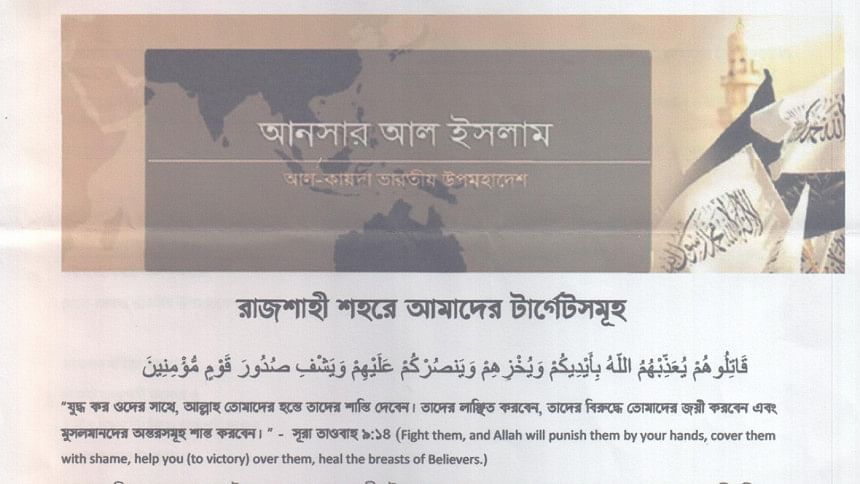 Eight persons including State Minister for Foreign Affairs Shahriar Alam and Rajshahi University Vice Chancellor Prof Muhammad Mizanuddin received death threats in Rajshahi today.
Rajshahi city Awami League's president and former mayor AHM Khairuzzaman Liton and eminent fiction writer Hasan Azizul Haque were among others who have been issued the threats, reports Bangla daily the Prothom Alo.
A letter allegedly on the organisational pad of Ansar-Al-Islam, the Bangladesh chapter of al-Qaeda in the Indian Sub-Continent, was sent to the local newspaper Dainik Sunshine office by post this morning.
The letter, titled "Our targets in Rajshahi city", also named Rajshahi Range Deputy Inspector General (DIG) Iqbal Bahar, former Rajshahi Education Board chairman Abul Hayat, Rajshahi city unit AL General Secretary Dablu Sarker and the Dainik Sunshine's managing editor Yunus Ali.