A Rajshahi University scholar who has helped little magazines thrive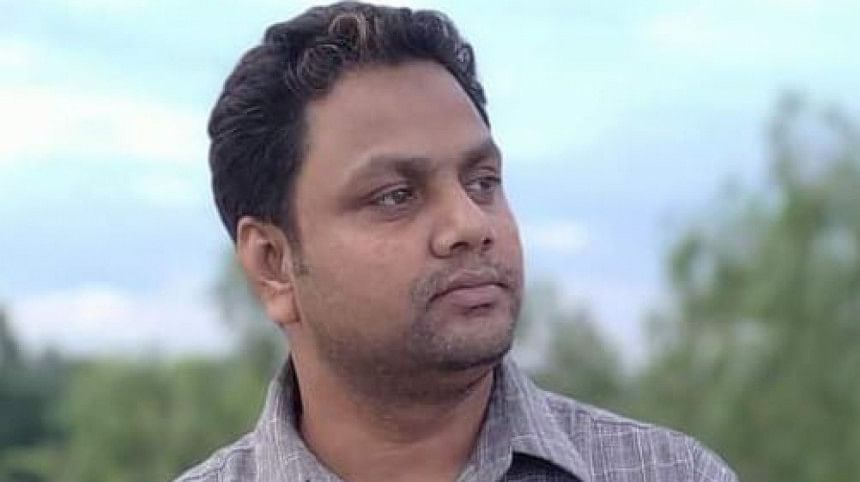 Meem Meezan, editor of the Deepto Dorshon little magazine, was awarded the Sandip Dutta Smriti Little Magazine Award at the 3rd Tripura Little Magazine and Book Mela 2023. The two-day program was organised by Prakashana Mancha in Agartala, Tripura, India.
The event was held on the occasion of the organisation's 6th anniversary on May  26 and 27, 2023. Eminent researchers, translators, travellers, and columnists were invited as guests of honour. At the program, researcher and writer, Meem Mizan, was awarded the Sandip Dutta Smriti Little Magazine Award for his special contributions to the editing of little magazines.
Mizan was born in Nilphamari in 1988. After studying at the University of Rajshahi and the Imam Khomeini International University in Iran, where he received his M.Phil. degree, the editor is now pursuing his PhD at Rajshahi University. Till date, he has presented research papers in international conferences held at reputed universities in Bangladesh, India, Pakistan, Iran, Georgia, Canada, the United States, the United Kingdom, and other countries. He has also been invited to be the guest speaker at several conferences, and has also chaired many important conference sessions.
Four little magazines have been published under his editorship. Little magazines such as Deepto Dorshon, Matribhashar Omor Shoinik, Proshoon and Abeg have received great response from readers. In addition to Bangladesh and India, Meem Mizan's articles, translations, travelogues, stories, poems, and critique are being published in Bengali newspapers in different countries of the world, such as America, Canada, Britain, Norway, Australia, Singapore, Italy, and France.
Currently, he is the executive chairman of Kobi Nazrul Sahitya Mancha, and the vice-chairman of Abeg Pathchokro. He has also received honours and awards from a number of institutions in Bangladesh for his special contribution to literature—including the Nazrul Shommanona 2022 for his research granted by the Nazrul Charcha Kendra, Barasat in West Bengal. He also received the International Mother Language Day Medal 2021, awarded by the North Howrah Shilpi Shongstha.
An India-Bangladesh writers' gathering took place at the two-day fair by Prakashana Mancha. Kamlesh Dasgupta, director of the Chittagong Little Magazine Research Centre; noted poet, Asad Mannan; the writers, Partha Sarathi Jha and Nanda Kumar Deb Barma; the chief of booksellers, Rakhal Majumdar; the writer, Bimal Chakraborty; folk researcher, Ashokananda Rayvardhan; Humayun Kabir Dhali; the poet, Nazmul Helal; Nurul Sheffer Khan; Sakil Masood; Ronny Adhikari; Khaled Ud-Din; Alok Biswas; Pulin Dey; Arnab Ashiq; Arif Nazrul, and others were present at the program. The session was presided over by the chairperson, Niyati Roy Burman. Fifty famous poets from home and abroad, and ten prominent Bangladeshi publishing houses, along with about 80 little magazines, participated in the event.