Nazim killed to divert attention from Tonu murder: Imran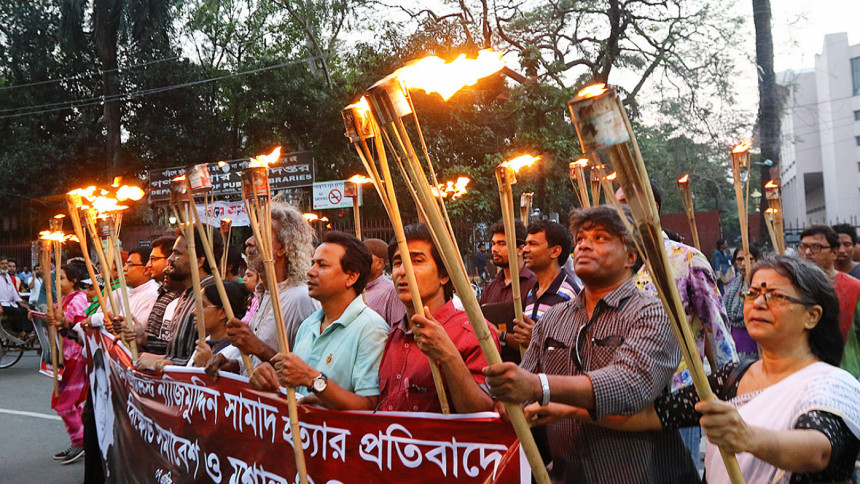 Imran H Sarker, spokesperson of a faction of Ganajagaran Mancha, today said that Jagannath University student Nazimuddin Samad was killed in a bid to shift people's attention from Tonu murder.
Unidentified assailants hacked and shot Nazim, 26, a law student of Jagannath University, to death in the capital's Hrishikesh Das Lane last night.
"Nazim was killed in a planned manner to divert people's attention from Tonu murder," Imran alleged while addressing a torch procession brought out at Shahbagh protesting Nazim's murder.
Nazim was killed when people raised their voices demanding justice to the killing of Comilla Victoria College student Sohagi Jahan Tonu, he added.
Urging the government to arrest the killers immediately, Imran said whoever is involved with the killings will have to be brought to justice.
Tonu, a second year history student and a member of Victoria College Theatre, was murdered near Comilla Cantonment area on March 20 night.
According to a press release of ISPR, the unconscious body of the 19-year-old college student was found in the bordering area of the cantonment by the victim's father and he informed the military police.