Mojaheed war trial: Jamaat plans demo for tomorrow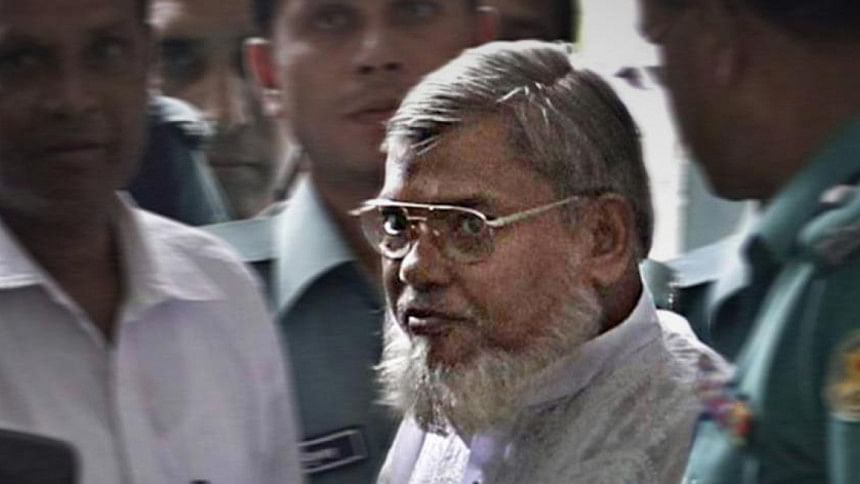 Jamaat-e-Islami will hold demonstrations across the country tomorrow demanding release of condemned war criminal Ali Ahsan Mohammad Mojaheed and all detained leaders and activists.
Shafiqur Rahman, acting secretary general of Jamaat, has called the demonstrations through a press release today.
The Supreme Court on November 2 will hear a petition of Mojaheed seeking review of its judgement that upheld his death penalty for committing crimes against humanity during the Liberation War in 1971.
The Supreme Court on June 16 this year upheld death for Mojaheed, chief of infamous Al-Badr force during 1971, for planning and instigating the killing of intellectuals and professionals at the fag end of the war.
In July 2013, the International Crimes Tribunal-2 sentenced the 67-year-old Jamaat-e-Islami secretary general to death, jailed him for life and sentenced him to five years in prison in five separate charges.