Minni admits involvement in Rifat murder: SP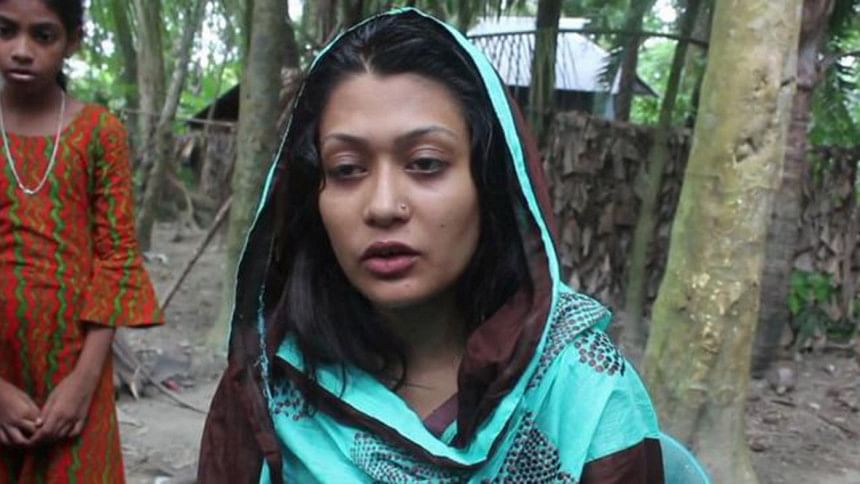 Aysha Siddika Minni admitted to her involvement in the murder of her husband Rifat Sharif, Superintendent of Barguna Police Maruf Hossain said today.
"During the interrogation in remand, Minni confessed to her involvement with the murder of Riaft Sharif," Maruf Hossain told our Patuakhali correspondent.
Most of the accused arrested in the murder case earlier gave statements at different times that Minni was involved in the killing, he said.
Asked about Minni's father's claim that his family is feeling insecure, the SP said there is no such issue at present.            
Earlier while talking to the correspondent, Minni's father Md Mozammel Hossain Kishor claimed that he was not sending his son and daughter -- class I and VII respectively -- to schools fearing that his family members might come under attack by the other fugitive accused.
On Tuesday, police arrested Minni after a daylong interrogation. A court placed her on a five-days remand the following day.
Minni is the key witness of the murder that took place in front of her college on June 26. Rifat Sharif, a 25-year-old internet service provider, was indiscriminately hacked by a group of youths there.
In a video footage of the incident that went viral in the social media, Minni was seen screaming and trying in vain to save her husband from the assailants.
The victim's father filed a murder case with Barguna Sadar Police Station against 12 people on the same day.
The prime accused in the case, Nayon Bond, was killed in a "gunfight" with police on July 2.