Rifat Murder: SC lawyer for transferring case to CID or PBI
Moves petition before HC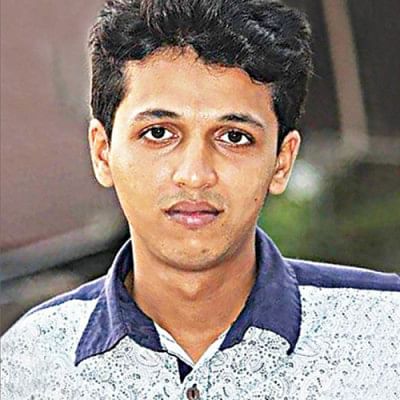 A Supreme Court lawyer yesterday filed a writ petition with the High Court seeking its directive on the government to transfer Barguna's Rifat Sharif murder case to the Criminal Investigation Department (CID) or the Police Bureau of Investigation (PBI) for proper investigation.
Advocate Eunus Ali Akond submitted the petition requesting the HC to cancel the remand order against Rifat's wife Aysha Siddika Minni and the statement given by her in court in connection with the case. The petition also requested Minni's immediate release.
In the petition, he also prayed to the HC to order the government to form a judicial inquiry committee to probe into the killing of Sabbir Hossain Nayan alias Nayan Bond, the principal accused in the case, in a "gunfight" with the law enforcers on July 2.
Citing from the petition, Eunus told The Daily Star that the local police do not have enough professionalism and expertise to investigate sensitive cases like Rifat Sharif's murder.
The CID and PBI are professional departments of the police for the investigation of such major cases, and so the Rifat Sharif murder case needs to be transferred to one of those two departments, he said.
The lawyer alleged police have reportedly taken Minni on remand and forced her to give a confessional statement to the magistrate, which is illegal.   
Besides, the incident of Nayan Bond's death in a "gunfight" with the law enforcers is an extrajudicial killing, which is contradictory to the constitution, he said, adding that a judicial inquiry should be conducted in this regard.
Eunus said the HC may hold a hearing on the petition on Sunday, July 28.
On June 26, Rifat Sharif, a 25-year-old internet service provider, was hacked by a group of young men in broad daylight.
In a footage of the incident that went viral on social media, the victim's wife Minni was seen screaming and trying to save her husband from the assailants.
Although Minni was named as a witness in the case, police later showed her as an accused. They claim they found her involvement in the murder during investigation.