Why Minni should not be granted bail: HC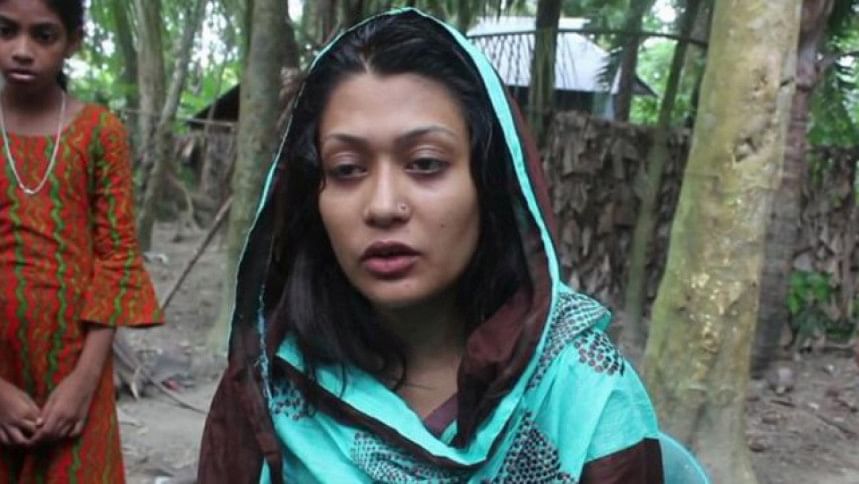 The High Court (HC) today issued a rule asking the government to explain in a week why Aysha Siddika Minni should not be granted bail in a case filed over murder of her husband Rifat Sharif.
The court also fixed August 28 for hearing the rule.
The HC also summoned investigation officer of the case to appear before it on August 28 along with the case documents.
Besides, the HC asked the superintendent of police (SP) in Barguna to explain why he held a press conference on July 18 saying that Minni was involved in the killing of Rifat Sharif even before the investigation is completed.
Also read: Minni's Statement: Submit report on Barguna SP's briefing
The HC bench of Justice M Enayetur Rahim and Justice Md Mostafizur Rahman asked the Barguna SP to come up with his explanation before the HC by August 28.
The court passed the order after hearing a petition filed by Minni seeking bail in the case.
During the hearing, Minni's lawyer Advocate AM Aminuddin prayed to the HC to grant bail to his client on any condition as "she is a 19-yr-old woman and she will not leave the country if she is granted bail".
On the other hand, Deputy Attorney General Md Sarwar Hussain Bappi opposed the bail petition saying that Minni and four other accused has given "confessional" statement to the magistrate and therefore she cannot be granted bail in this sensational case.