Long way to balance Indo-Bangla trade: Minister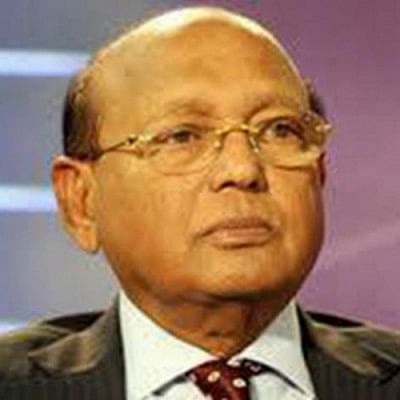 It would take Bangladesh nearly 24 years to balance the trade gap with India, Commerce Minister Tofail Ahmed said at the parliament today.
"Bringing trade balance between Bangladesh and India is very slim," the minister said in response to a supplementary question of Jatiya Party MP Nurul Islam Milon.
Minister Tofail said Bangladesh will have to wait till 2041 to bring the trade balance between the two countries.
Claiming the trade gap never causes any harm to the trade, the commerce minister said Bangladesh has to import goods from India for its own interest.
To justify his claim, Tofail referred to the current standings with USA. Bangladesh exports $6 billion to the US while imports less than $1 billion from the western country.
However, the USA has a big investment in Bangladesh, the minister added.
Replying to lawmakers' queries, he said the price of rice and other essentials are normal and in stable state at present as the government has dealt the dishonest businessmen and middlemen with strong hands.
Responding to another supplementary, Tofail said rice market is now "stable" following the drastic cut on import duty on rice – which was brought down to 2 percent from 28 percent.
The step was taken for shortage of rice production due to recent flash flood in haor and northern regions of the country, he added. He said there was never an import duty on rice but it was imposed for protecting the domestic products.
He said time would again come when duty on rice import would be imposed to protect the interest of farmers.