Export earning to hit $60b by 2021
Says commerce minister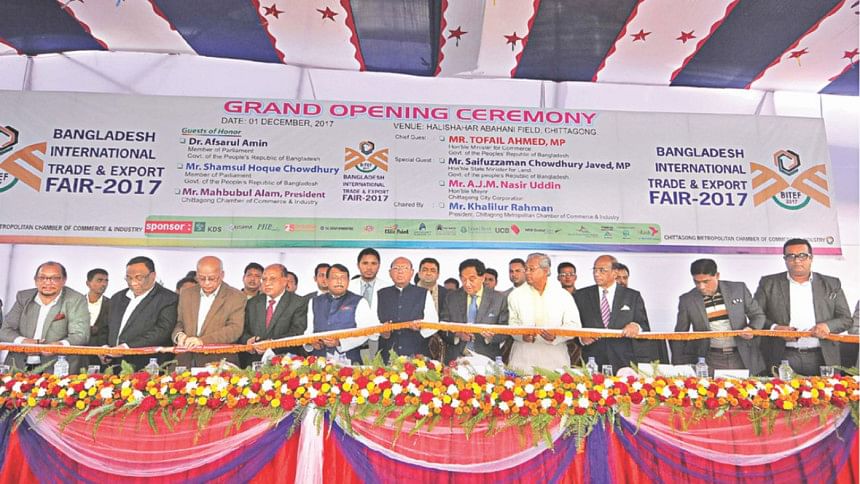 Commerce Minister Tofail Ahmed yesterday expressed hope that annual income from export of the country will hit $60 billion by 2021.
The minister said this while addressing as the chief guest the inaugural ceremony of month-long fourth Bangladesh International Trade & Export Fair.
The Chittagong Metropolitan Chamber of Commerce and Industry (CMCCI) organised the fair at Abahani ground of Halishahar in the city.
"After independence Bangladesh used to earn just $348 million annually from export. But now the country earns $38.5 billion annually and we hope to raise it to $60 billion by 2021," the minister said.
Though the country faced some crisis due to flood this year, it can be mitigated with a target production of 380 million tonnes, which can facilitate enough surplus food product for the country, he said.
The minister stressed the need for modernisation of the Chittagong Port with contemporary technologies and machineries for a dynamic flow of export and import.