15% VAT won't be imposed at a time: Tofail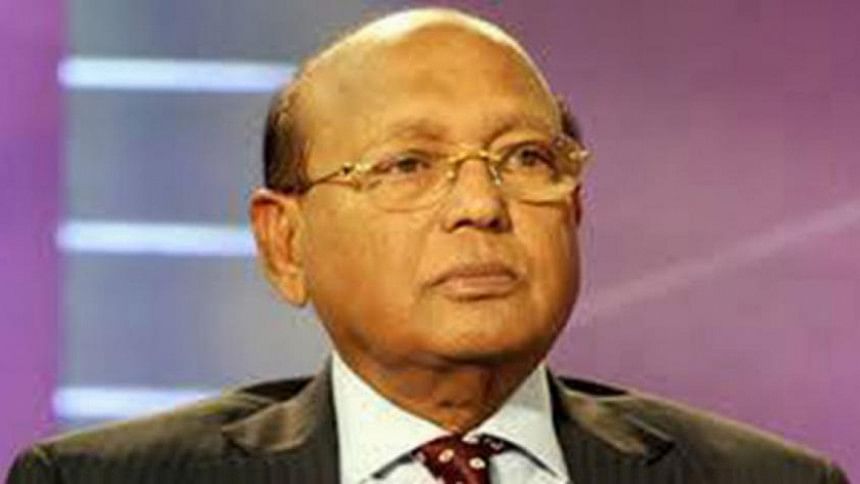 Commerce Minister Tofail Ahmed today said the government would not impose 15 percent Value Added Tax (VAT) on businessmen at a time.
"Both the finance minister and me had held several meetings with the businessmen about the implementation of the VAT law. We wouldn't do anything that obstructs investment. We are cautious about the implementation of the new VAT law," he said
The minister said while addressing the seminar 'Bangladesh is on the highway of development under the leadership of Sheikh Hasina' organised by Awami League sub-committee on Publicity and Publication held at Institute of Engineers in Dhaka.
"The government will take time, if needed, it would not impose 15 percent VAT on businessmen at a time," said Tofail Ahmed.
The new VAT and Supplementary Duty Act-2012 will come into effect from July 1 where the 15 percent flat VAT rate will be applicable to all sectors instead of the current different rates applied to different sectors.
The parliament passed the new VAT law on November 27, 2012 where it was expected to come into effect on July 1, 2015 but the National Board of Revenue (NBR) had failed to enact the law as per the directives.
Regarding allegation that the rise of militancy in the country is a hindrance for investment, Tofail said it is Sheikh Hasina who successfully resisted the rise of militancy in Bangladesh.
Prime minister's economic affairs adviser Dr Moshiur Rahman presented keynote paper at the seminar where he said the socio-economic development of Bangladesh is multi-dimensional and praiseworthy.
"Profession-based knowledge and experience will be needed to discharge duties effectively which is an important element for the development of human resource," he added.
Awami League publicity and publication secretary Dr Hasan Mahmud and Dhaka University teacher Kazi Maruful Islam also spoke at the seminar with the chairman of sub-committee on Publicity and Publication and PM's political adviser HT Imam in the chair