Technocrat ministers' resignation to 'take effect once PM accepts'
Says Commerce Minister Tofail Ahmed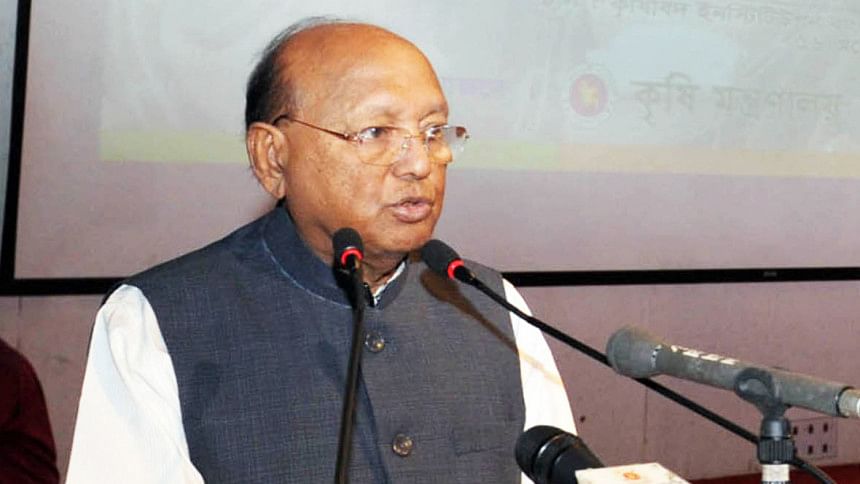 Commerce Minister Tofail Ahmed on Tuesday said the resignation letters of the four technocrat ministers will come into effect once the prime minister accepts those.
"The prime minister may accept their letters any time," Tofail said while briefing journalists following a meeting with Norwegian Ambassador HH Sidsel Bleken at his secretariat office in the city.
Responding to a query from a reporter whether Khaleda Zia will be able to contest the 11th national election, Tofail said, "As per the constitution, a convict cannot contest any election."
Asked about fixing the date of the 11th national election on December 30 where foreign election observers and diplomats may not come due to Christmas and New Year, the minister said, "There's no bar from our side."
He also said the election will be fair and free as all the political parties will be participating in it.
Responding to a question about the entry of journalists into polling stations, Tofail said the Election Commission is the authority to decide it.
In response to another question whether the seven-point demand of Jatiya Oikyafront could be met, Tofail said the Oikyafront leaders also know it very well that their all the demands could not be fulfilled and that is why they have decided to contest the election.
"Their first demand was the resignation of prime minister. If India can hold election under their prime minister, what's the problem in Bangladesh?" he questioned.
"We expect that the election will be held in a peaceful atmosphere with the participation of all the political parties," the minister hoped.
A total 4,300 aspirants have collected Awami League's nomination paper so far and the prime minister will provide directions to them on Wednesday, he said.
"Besides, the parliamentary board meeting will be held after 15 November. Then the final decision about the nomination will be taken," said Tofail.
During the meeting with Norwegian Ambassador HH Sidsel Bleken, Tofail said they discussed Bangladesh's forthcoming election and the trade and commerce between the two countries.
Thirteen Norwegian companies have invested US$ 250 million in Bangladesh so far, he said.