Legal notice seeks lifting social media ban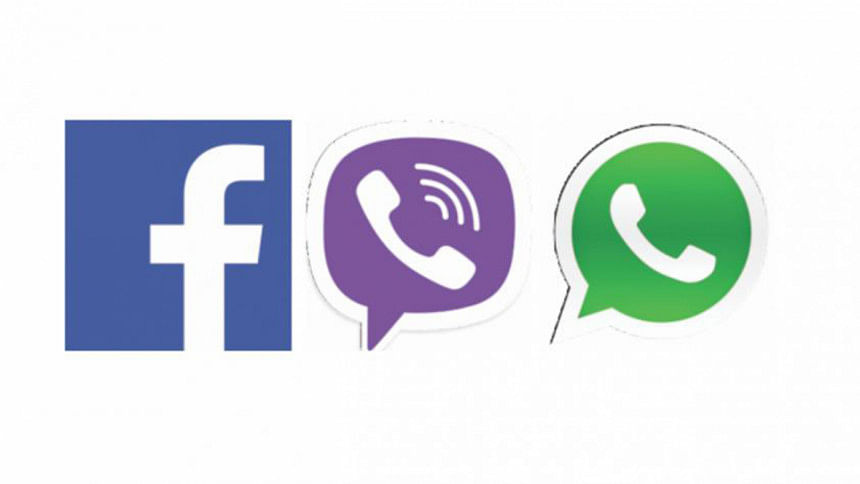 A Supreme Court lawyer today sent a legal notice to the government, requesting it to lift the restrictions on Facebook, Whatsapp and Viber within 24 hours.
Advocate Cumar Debul Dey served the notice to the post and telecommunication secretary, saying that the official will face all legal consequences if the social networking sites, which were blocked on November 18, are not opened in the next 24 hours.
"The post and telecommunication ministry has decided to block the services of some social communication websites and mobile applications such as Facebook, Whatsapp and Viber by an administrative order upon the Bangladesh Telecommunication and Regulatory Commission, internet service providers and mobile phone companies," he said.
Due to which the services of said websites and mobile apps are unavailable from November 18 till today, he added.
The lawyer said such 'arbitrary' decision violates their constitutional rights as well as legal rights guaranteed in the Article 39 of the constitution and the rights under the Right to Information Act, 2009.
Moreover, such a decision is an obstacle in the way of building the digital Bangladesh which is also a dream and election pledge of Prime Minister Sheikh Hasina, he added in the notice.         
Mobile data usage dropped over 22 percent after the government blocked Facebook, Viber and WhatsApp on November 18.
The Daily Star collected information from three mobile carriers on November 19 and it was seen that total bandwidth usage through the three carriers dropped to 229 Terabits on November 18 from 296 Terabits on November 17.