Launch, ferry services resume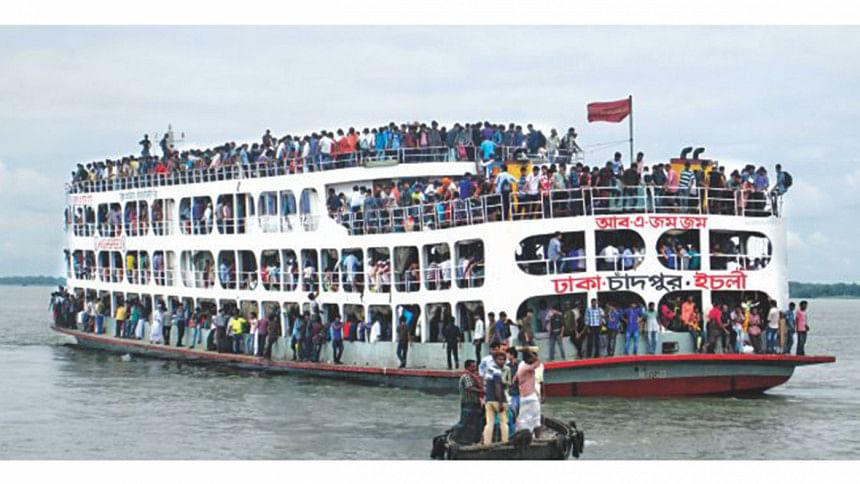 After a halt for about 24 hours, launch and ferry services were resumed across the country from this evening.
"Directives were sent to all the river ports to resume launch operations at around 4:00pm today," said Commodore Mohammad Mozammel Haque, chairman of Bangladesh Inland Water Transport Authority (BIWTA).
However, restriction on the movement of small launches which have a length of below 65 feet remains imposed at costal districts, he told The Daily Star.
The Road Transport and Highways Division, in a press statement, said ferry services in all the routes were resumed since evening.
Besides, Bangladesh Inland Water Transport Corporation (BIWTC) General Manager (commerce) Shahadat Hossain told The Daily Star that ferry operations in all the routes were resumed from 5:00pm.
Ferry and launch services across the country were suspended on Friday evening due to rough weather.