Keraniganj boy murder: 4 suspects remanded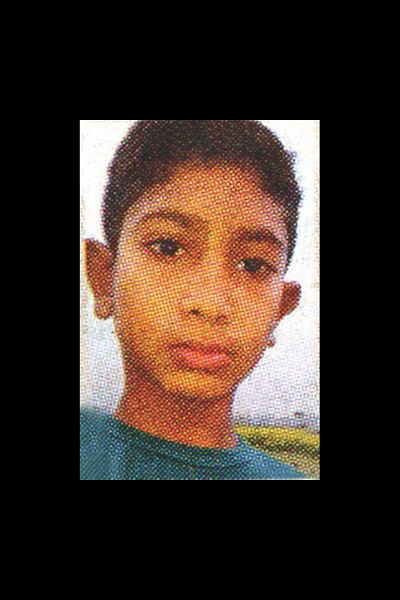 A Dhaka court today remanded four suspects on different terms in connection with the recovery of the body of an 11-year-old boy at Keraniganj in Dhaka.
Police recovered the body of Abdullah from a house in Keraniganj yesterday, four days after he was kidnapped allegedly by his relatives.
The four suspects are Mehedi Hasan, Khorshed Alam, Al Amin Ahmed and Mitu Akhter.
Senior Judicial Magistrate Nazmun Nahar Nipu granted seven days' remand for Mehedi and five days' for Khorshed, Al Amin and Mitu each.
Mehedi, in primary interrogation, confessed that he along with his father Motahar was involved in the abduction and murder of the boy.
The remand orders came after Sub-Inspector Md Shafiqul Alam of Keraniganj Model Police Station, also investigation officer of the case, prayed to the court seeking a 10-day remand for each of the suspects.
Abdullah, a fifth-grader at a local school, left his house on Friday after Juma prayers but did not return home, the victim's maternal grandfather Marfat Ali said.
Marfat said before leaving home, Abdullah told his mother that he was going to Mehedi's house as Mehedi wanted to give him a cricket bat and a ball.
Around 5:30pm on Friday, someone texted the victim's family, saying Abdullah had been kidnapped. They also demanded the money as ransom for his release, he added.
Marfat filed a general diary with the police station on Friday night.
Abdullah's paternal uncle Kabil Hossain said the child's family paid Tk 2 lakh as ransom against a Tk 5.5 lakh demanded by the captors.