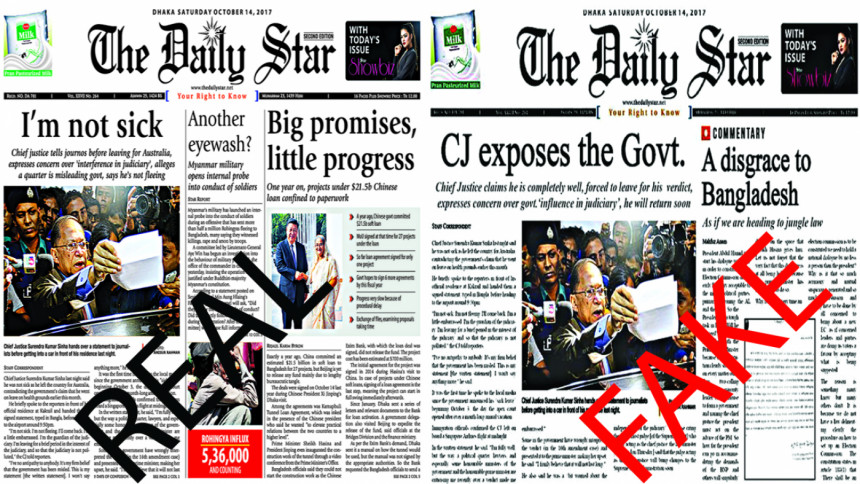 A screenshot of a fake front page of The Daily Star's October 14 issue is going viral in the social media since this afternoon.
The image of the page, in which it is seen that Editor Mahfuz Anam wrote a commentary (with the headline "A disgrace to Bangladesh" and second headline "As if we are heading to jungle law"), seems to be uploaded from the Facebook page of Wahiduzzaman, a suspended National University teacher.
In reality, Mahfuz Anam has not written any commentary recently.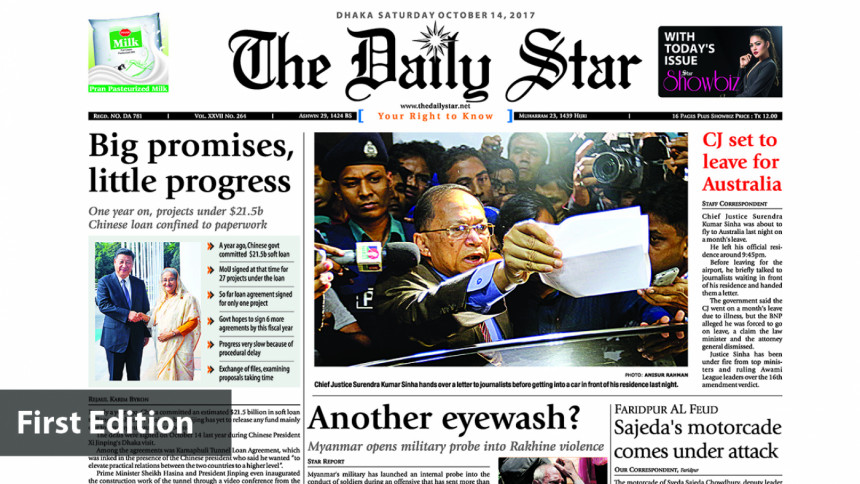 The lead story headline "CJ exposes the Govt" and the subsequent second headline are also fake and motivated.
Wahiduzzaman, who introduces himself in his Facebook profile as Climate Change Related Secretary of Bangladesh Nationalist Party (BNP), shared the doctored news in his Facebook and Twitter accounts around 3:00 pm today.

He could not be immediately contacted for comment.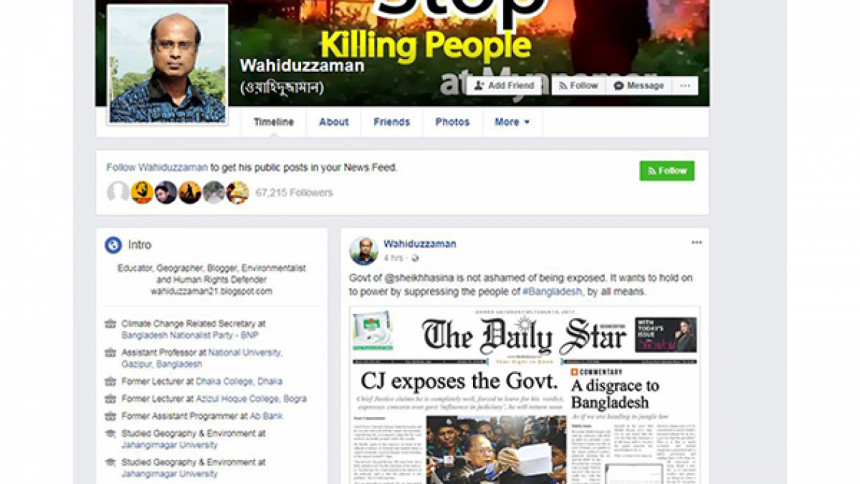 Soon after his post, the fake content drew surprise, criticism and discussion from his friends and followers. In the discussion, Wahiduzzaman even went on to lie about the authenticity of the content by writing that the screenshot was of The Daily Star's second edition.      
The Daily Star believes it's been done with the sole motive to malign the reputation of the newspaper and create confusion among people for the benefit of some vested quarters.
The newspaper requests its valued readers to be aware of the lies swirling around the digital space and confront those by sharing the real news.