Don't misquote me: CJ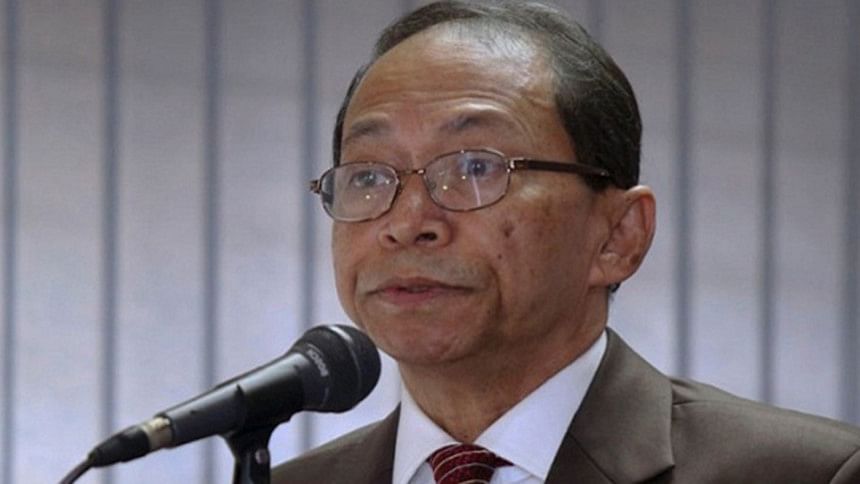 HERE IS THE FULL VERDICT OF THE SUPREME COURT
Chief Justice Surendra Kumar Sinha today called upon the journalists not to "misquote" him, saying some of his remarks during court proceedings had been "distorted".
"This put me in embarrassing situation," he said amid criticism over his observations in the Supreme Court verdict on the 16-amendment to the constitution.
READ MORE: What CJ said?
He was speaking at book launching programme at Supreme Court Lawyers Association in Dhaka this afternoon.
He further said that it is not possible for him to arrange press conference to explain something in his regard.
READ MORE: Supreme Court releases full verdict on scrapping JS power to remove judges
Following the 16th amendment verdict on August 1 that scrapped the parliament's power to impeach judges over misconduct or incapacity, the chief justice has faced wraths from the ruling Awami League leaders including its president Sheikh Hasina, also the prime minister.
Addressing a programme in Dhaka on August 21, Hasina came down heavily on the chief justice.