Govt to seek review for expunging CJ's remarks: Anisul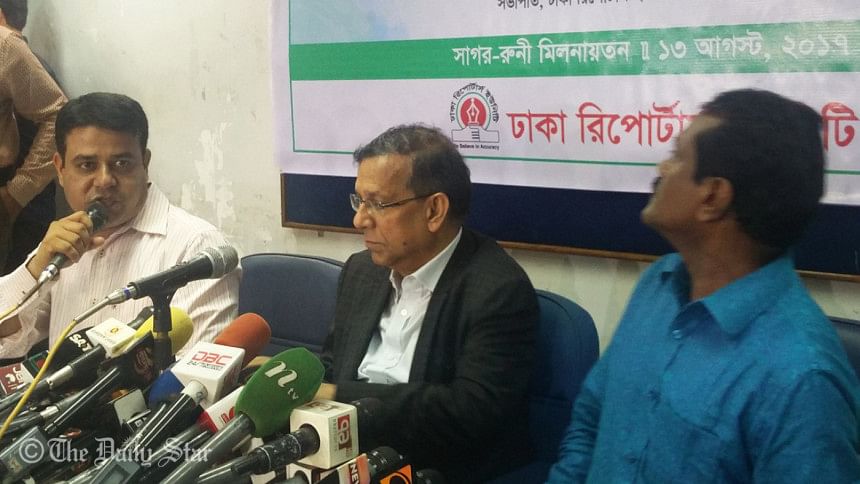 The government will file a review petition with the Supreme Court seeking expunction of some of the remarks of the chief justice in the 16th amendment case verdict, Law Minister Anisul Huq said today.
The minister however did not specify date for filing the petition.
Read More: Supreme Judicial Council restored
The government is thoroughly scrutinizing the full text of the verdict, Huq said.
Referring to the CJ's observation on page 702 of the verdict that "No nation, no country is made of or by one person", the law minister said "There is no doubt that history has been distorted."
Criticisms from the lawmakers and cabinet members have engulfed the apex court since it scrapped the 16th amendment to the constitution.
In its full verdict on the 16th constitutional amendment, the apex court said the provision of Supreme Judicial Council (SJC) for the removal of SC judges for misconduct or incapacity has been reinstated in the constitution.
Replying to a query at a 'Meet the Reporters' programme held at Dhaka Reporters' Unity (DRU) today, the minister however said two former chief justices told him that there is a debate on the automatic restoration of the provision of the SJC.
In the verdict released on Thursday, the court also came up with a 39-point code of conduct it formulated for the SC judges in exercise of powers under the article 96 of the country's charter.
He also claimed that there is currently no constitutional vacuum.
Announced by the Bangabandhu in 1971, the independence of the country was not achieved overnight, the minister told reporters at the progarmme.
Asked, the law minister said the government will look into the matter whether there is any misconduct on behalf of the apex court judges.
People have a right to protest but they also need to be respectful to the judiciary of the country, Anisul said.
"The posts of chief justice, speaker, prime minister, president are institutions, we should be respectful to these posts," he added.