This is how Kamrul was held in Jedda (video)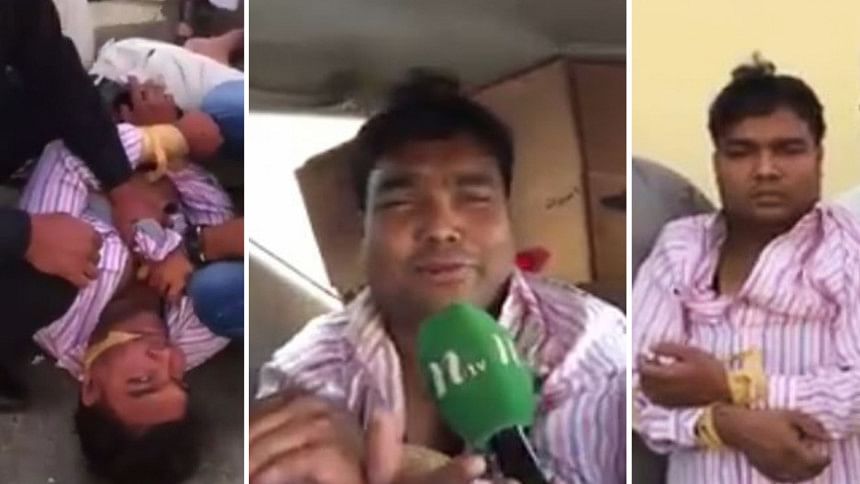 Videos surfaced on social media showing Bangladeshi community in Jeddah of Saudi Arabia catching Kamrul Islam – the man who beat the life out of 13-year-old Rajon.
The ill-fated boy, Sheikh Md Samiul Alam Rajon, died of brain hemorrhage and his body bore around 64 injury marks, according to an autopsy report.

READ more: 64 Injury Marks

The video of the brutal assault on the minor boy was filmed by a laughing aide and later exposed to the social media – which sparked outrage throughout Bangladesh and abroad.
শিশু রাজনের প্রধান খুনী কামরুল ধরা পরার মুহুর্তের ধ্বস্তাধস্তির লাইভ ভিডিওটি দেখুন:

Posted by Abdul Baset Chowdhury on Monday, July 13, 2015

A group of brutes led by Kamrul beat the boy in Kumargaon Bus Stand area of Sylhet on the morning of July 8. His "crime", they claimed, was stealing.

READ more: SAVAGERY

The savage torture on Rajon sparked fury also among the Bangladeshi migrants in the kingdom, said Md Altaf Hossain, first secretary (labour) at Bangladesh Consulate in Jeddah.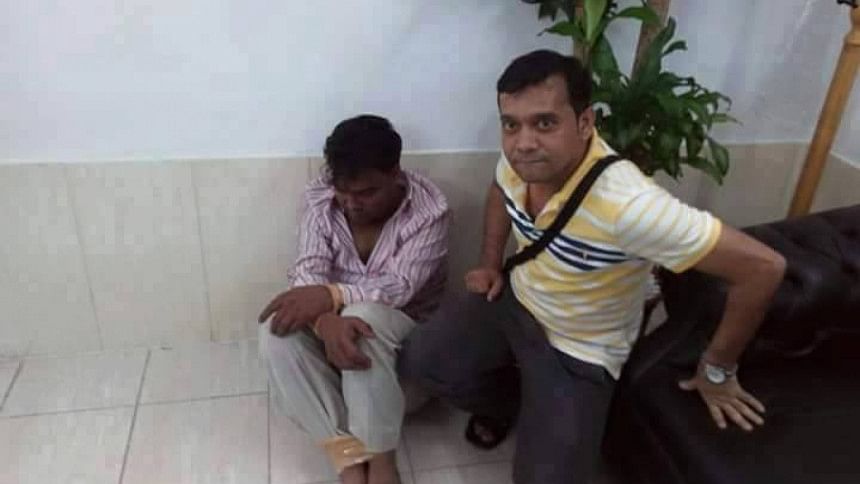 In a video made available on Facebook yesterday, members of Bangladeshi community in Jeddah were seen having a scuffle over taping Kamrul after catching him at a suburb in the city.
Kamrul, the accused killer of Rajon, is seen pushed and shoved on the street by several men. He was barefooted and panting. In a local Sylheti dialect he was crying out, "Oh mother! Oh mother!" 
They went to the house in Al-Jamia'ah district where Kamrul was said to have been staying after returning from Bangladesh.
Later, the locals handed Kamrul over to Saudi police.
In another widely shared video clip, Kamrul with his hands tied up was seen standing among other Bangladeshis. A man, whose identity was not provided, narrated how they captured Kamrul with the help of a local correspondent of Bangladeshi private television channel.

"We are able to identify the real person and he (Kamrul) confessed his crime," he said adding "He regretted his crime and sought forgiveness from the people of the country (Bangladesh)," he said.
Kamrul was in tears in another video and said, "I did wrong, please forgive me,"  
With his hands tied up, while answering to the questions of the Ntv reporter, he admitted that he along with others beat Rajon.
These three videos appeared to have been taken on the day of his capture in Jeddah.