60-day ban on fishing in Meghna, Padma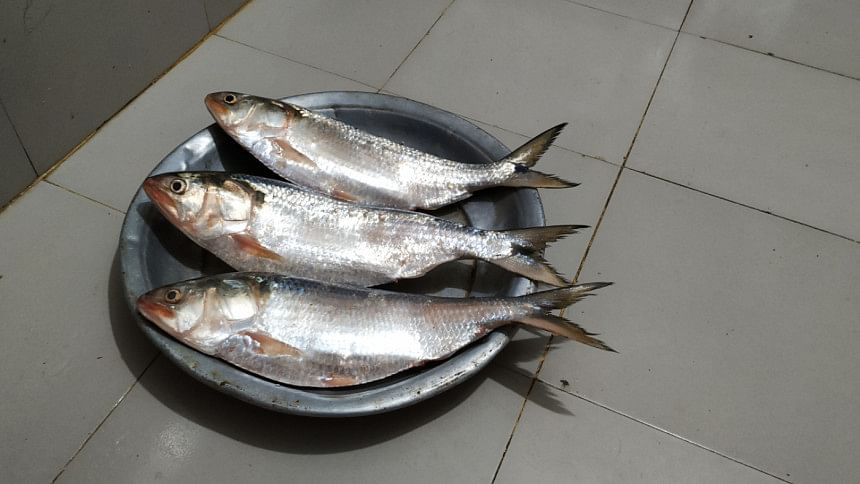 The government has imposed a two-month ban on catching of all sorts of fish in Padma and Meghna rivers in Chandpur from March 1 to April 30 to protect jatka (hilsa fry less than nine inches long).
The Ministry of Fisheries and Livestock slapped the ban to prevent the killing of hilsha fry.
The ban is effective on a 100km stretch sanctuary of hilsha in Meghna river starting from Shatnol of Chandpur to Char Alexander of Laxmipur.
From March to June, some 51,190 registered fishermen will receive 40 kilograms of food aid each.
In addition, around 1,000 fishermen will be given rickshaws, rickshaw-vans, poultry and sewing machines as alternative employment during the ban, said Md Majedur Rahman, deputy commissioner of Chandpur.
Zero tolerance policy will be adopted to prevent the hilsha fry this year he said, adding that Regular drives will be conducted by fisheries office and district taskforce, police, and Coast Guard to prevent Hilsa fishing.