Haor havoc: '2.72 lakh people affected in Sunamganj'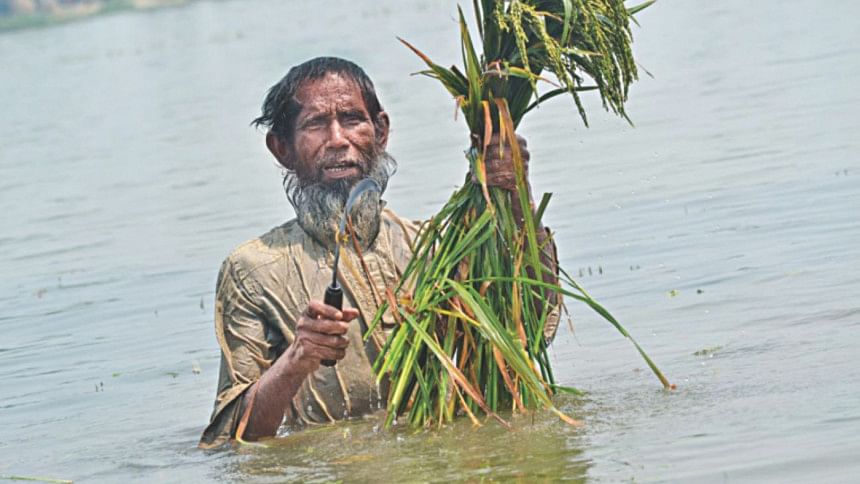 A total of 2.72 lakh people have been affected by the flash flood in haor areas of Sunamganj, the local lawmaker said today.
Addressing at a press briefing organised by Brac, Joya Sengupta, newly elected Member of Parliament (MP) from Sunamganj-2 constituency, came up with the statistics at the Dhaka Reporters' Unity (DRU) auditorium this afternoon.
Read More: Livestock die; panic in Sunamganj haor areas
"The two upazilas -- Dirai and Shalla -- in my constituency have been badly affected by the flash flood", she said.
Around 1 lakh people in Dirai and another 1.72 lakh in Shalla were affected by the flood, the lawmaker added, seeking the government's immediate attention to rehabilitate and compensate the people.
Read Also: Big blow to Boro
"The relief should not be in the form of rice only, the assistance should encompass rehabilitation and income generating opportunities for the affected people," she said.