Flood: Anomalies mar relief distribution in Moulvibazar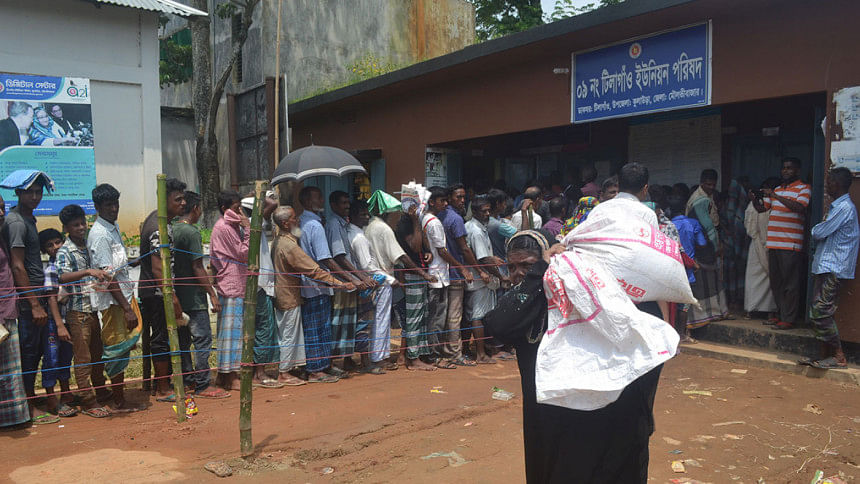 With flood receding for the last three days, the administration in Moulvibazar has been able to ramp up the measures to distribute relief among the victims.
But, the distribution has been marred by allegations of irregularities and thorough complains – what has been acknowledged as true by the authorities.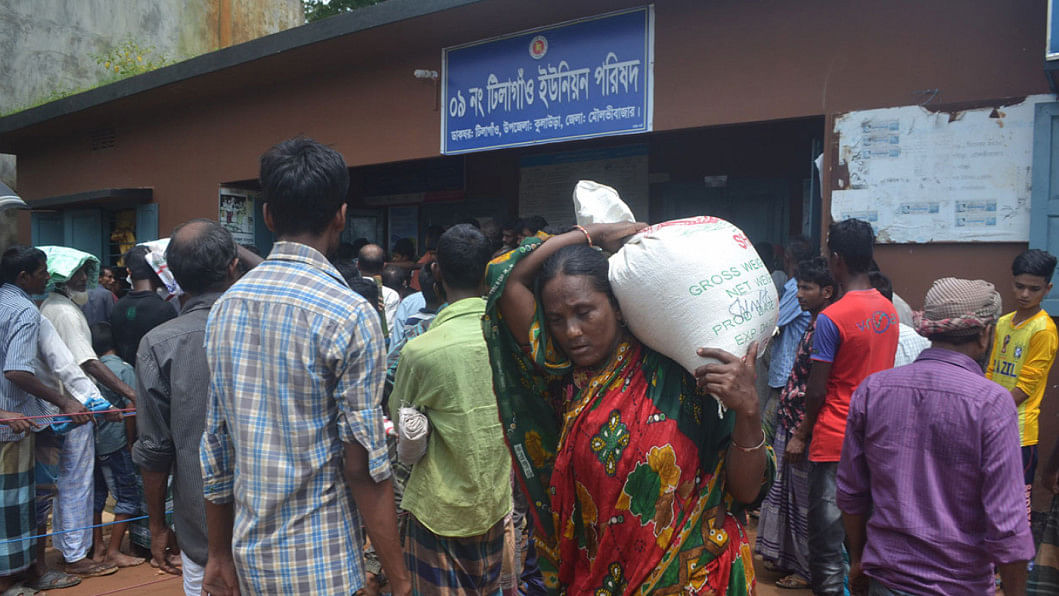 Our local correspondent has been visiting the relief distribution in several unions of Kulaura upazila. He found out, most of the victims have been receiving lower amount of relief than announced from the local authorities.
Gita Rani Dutta, 60, who went to Tilagaon union office in Tajpur village returned with empty hands because what she learned "her name was not on the list."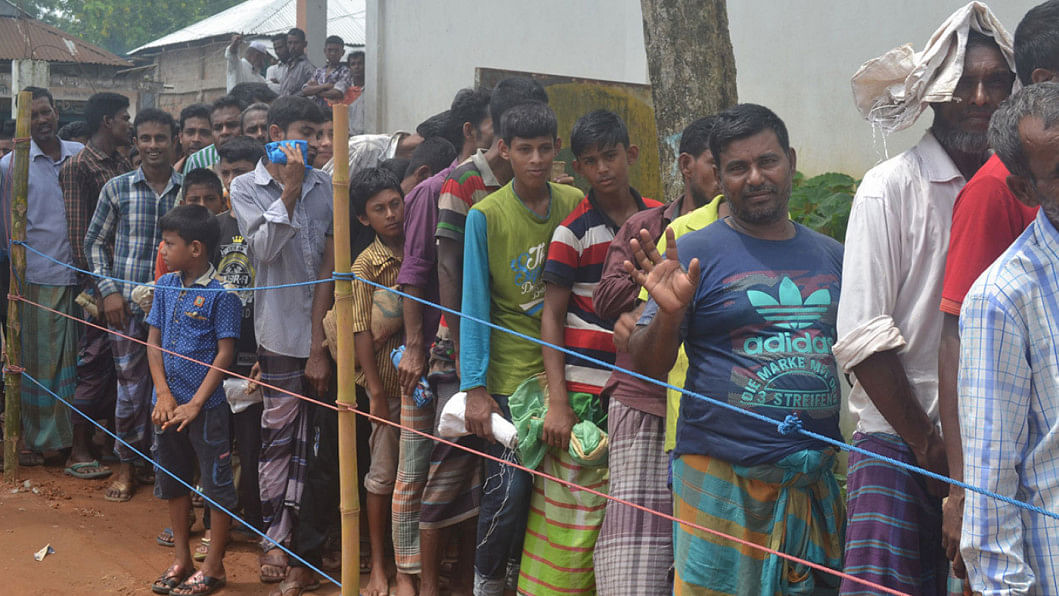 Crying profusely, she told The Daily Star: "I came here for four days (including today). But they did not give me relief. They say, my name is not on their list. I could not enter the office, they drove me out."
A resident of Bijli village in Tilagaon union, Tam Malakar was also at the union office. He said: "They announced they would give 20kg rice to each of us, but I got only 17kg".
Abdul Karim, 45, who was also waiting in the queue, echoed the same and said he received 18kg and 200gm of rice.
In Rauthgaon union, 10kg rice was promised to be distributed today, but Abdul Mukit said he got only seven kilograms instead.
A former headmaster of a primary school in Sharifpur union, Paulush Topno, told The Daily Star: "The Union Parishad chairman announced that each person will get 18kg rice to each, and additional 2kg for those who will be helping the victims to carry the rice."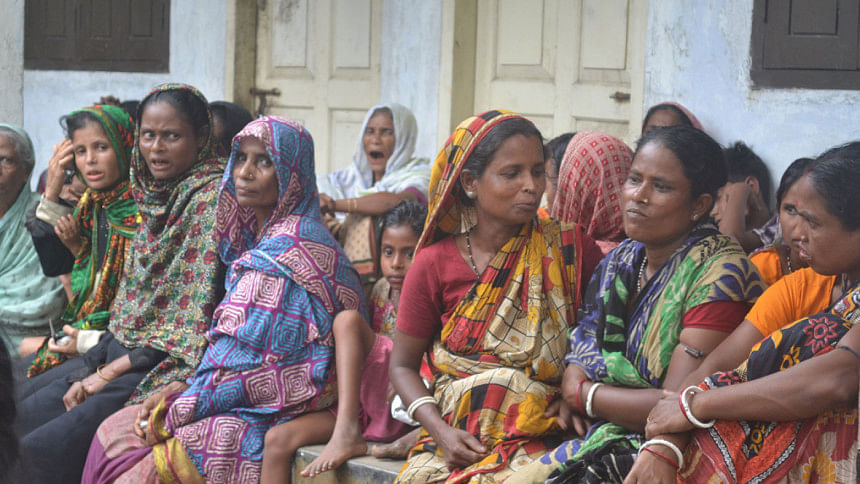 Kulaura Upazila Nirbahi Officer (UNO) Chowdhury Muhammad Golam Rabbi acknowledged the "shortcomings" while talking to The Daily Star. "The sacks of rice which came from the food depot were supposed to be 50kg each in weight. But, we found they were missing a few kilograms."
"It is possible that victims might be receiving a little less in relief amount," he said, adding assurance that he will take the complaints into consideration and take steps.