'Hajj aspirants should complete registration and not panic over coronavirus'
Says state minister for religious affairs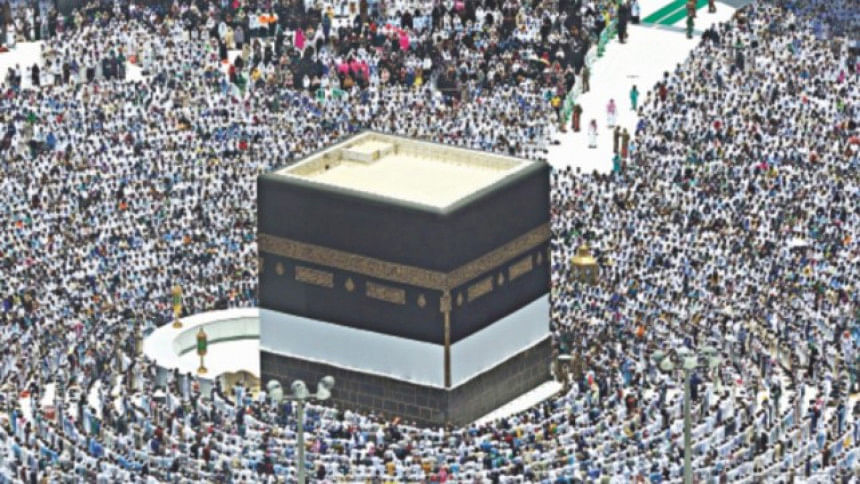 State Minister for Religious Affairs Sheikh Md Abdullah today said there is no reason to panic over coronavirus outbreak and those who want to perform hajj should complete their registration process on time.
People wanting to go to hajj will face trouble unless registration is completed, the junior minister said while talking to journalists at the Secretariat on the management of hajj pilgrims in Bangladesh after confirmation of three cases of coronavirus in the country.
Assuring everyone that the coronavirus outbreak is no reason to panic, the minister said

"Registration is still slow because people are scared."
Prospective pilgrims who have deposited money will be refunded if they fail to go to Saudi Arabia. People can also carry over the money to the next year for performing hajj.
Those registering under private management will also get full refund if they fail to go, M Shahadat Hossain Taslim, president of the Hajj Agencies Association of Bangladesh (HAAB) said.
This year, flights will start from June 23 and the annual ritual is likely to be held on July 31 as per the sighting of moon.
So far only 485 hajj aspirants have registered under the government management. A total of 17,198 people are scheduled to perform hajj this year under the government management while 1,30,000 are scheduled to perform under private hajj management.
The deadline for completing registration under the government management is March 15.