Govt won't allow casino in country: Kamal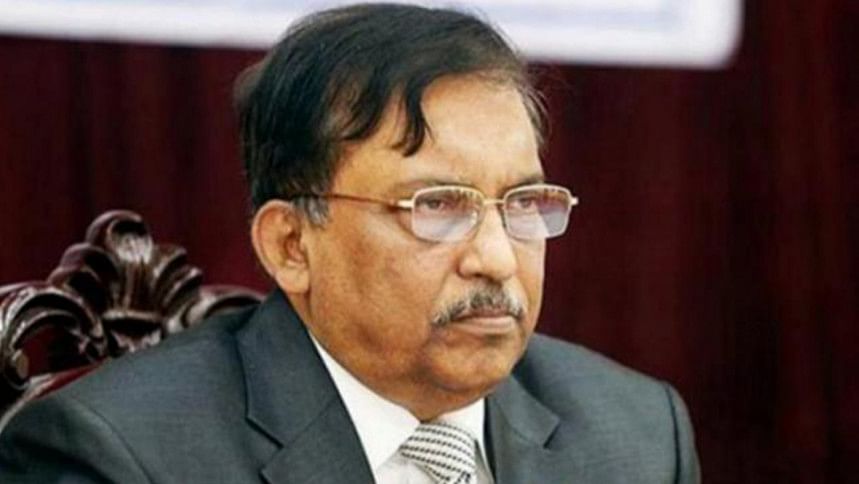 Home Minister Asaduzzaman Khan Kamal today said the government would not allow operation of any illegal business like casino in the country.
"Casino is not a legal business so we will not allow operation of any illegal business in the country," he told journalists after a function on the occasion of Personal Motor Vehicle Releasing Day as the chief guest at Manik Miah Avenue in Dhaka.
The minister said that casino operation is illegal in Bangladesh and it will not be allowed to operate in the country, adding, "Drive against illegal casino operation is being taken on the Prime Minister's directives."
"Politician, public representative or any established person in the society will not be allowed to run casino business. Casino is not legal business in our country. Those who were operating casino business, they were doing without legal permission and we will not allow them to do so," he said.
Regarding footpath illegal occupation, Kamal asked city corporations to submit a list, mentioning occupation and grabbing by hawkers adding, "Once we recover the footpaths then none will be allowed to sit there."
Mayor of Dhaka South City Corporation (DSCC) Sayeed Khokon said that the Bangladesh Road Transport Authority (BRTA) would have to impose restriction on registration of personal motor vehicle.
"We are trying to keep footpath free from illegal occupation and to this regard, the BRTA should be more conscious about personal vehicle registration," he said.