Law enforcement agencies prepared for Modi's visit: Home minister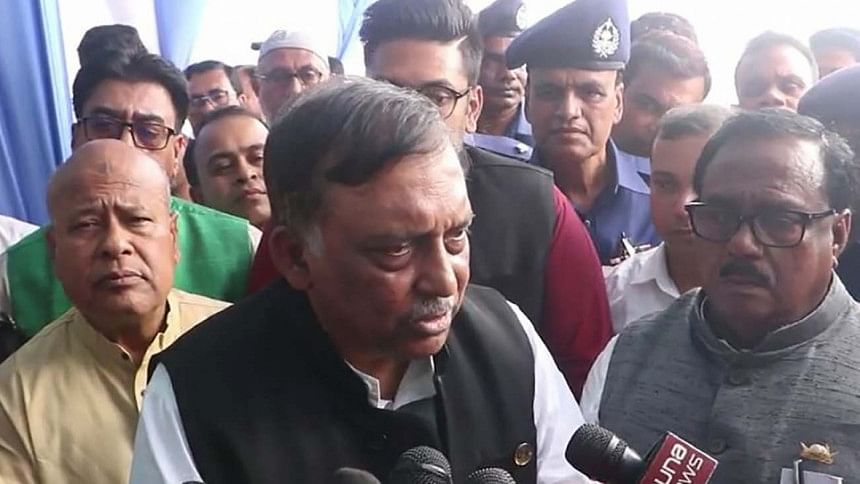 Home Minister Asaduzzaman Khan today said the law enforcement agencies are ready so that no one can create any "untoward situation" during Indian Prime Minister Narendra Modi's visit to Bangladesh for Bangabandhu's birth centenary celebration.
"We will welcome Indian Prime Minister Narendra Modi with the state of honour. Members of our law enforcement agencies will act alongside armed forces across the country to ensure his security," Kamal said while talking to reporters before attending a programme in Nogaon this noon.
Responding to a query over border killing by Border Security Force (BSF), the home minister said he has brought up the issue with his Indian counterpart on numerous occasions.
Claiming that the incident of border killing increased this year compared to last year, Kamal said discussions between the BSF and Border Guard Bangladesh is going on to bring border killings to zero.