Road safety: 4 new secretary-level bodies to prepare action plan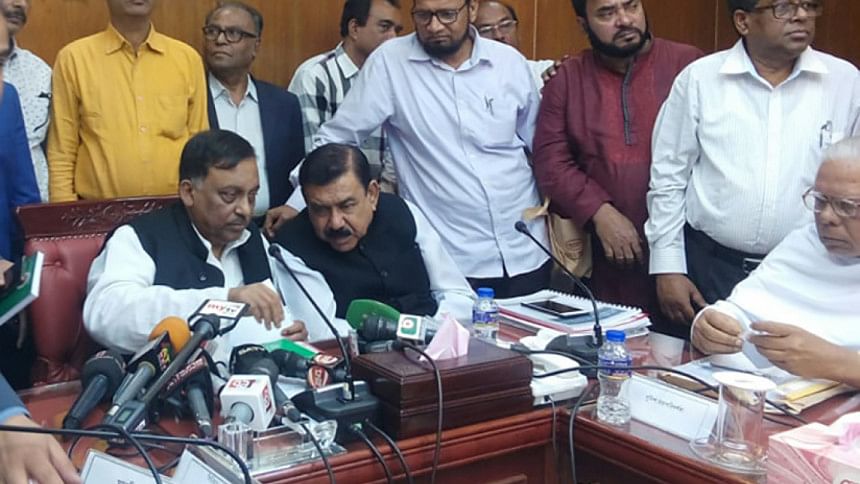 The home minister-led taskforce today formed four sub-committees to prepare an action plan for curbing road accidents and bringing discipline in the transport sector.
Each of the sub-committees will be led by secretaries and they will submit the report within two months.
Decision to form the fourth committee was taken at the first meeting of the taskforce designated for implementing 111 recommendations given by a committee headed by Shahjahan Khan in April.
The four secretaries are from from Road Transport and Highways division, Information Ministry, Public Safety division and Local Government Division.
Home Minister Asaduzzaman Khan Kamal announced the latest development after a meeting at his office.
The taskforce was formed at the 27th meeting of National Road Safety Council (NRSC) on September 5 this year. The government issued gazette of the 33-member taskforce on October 15.
The taskforce was primarily assigned to work on a 111-point recommendation, placed by former shipping minister Shahjahan Khan-led committee, to curb the number of accidents and bring discipline on the roads.
Among others, 11 secretaries of different ministries and division, inspector general of police, commissioner of Dhaka Metropolitan Police and five transport leaders were made members of the taskforce.