Steps underway to consider Khaleda's release appeal: home minister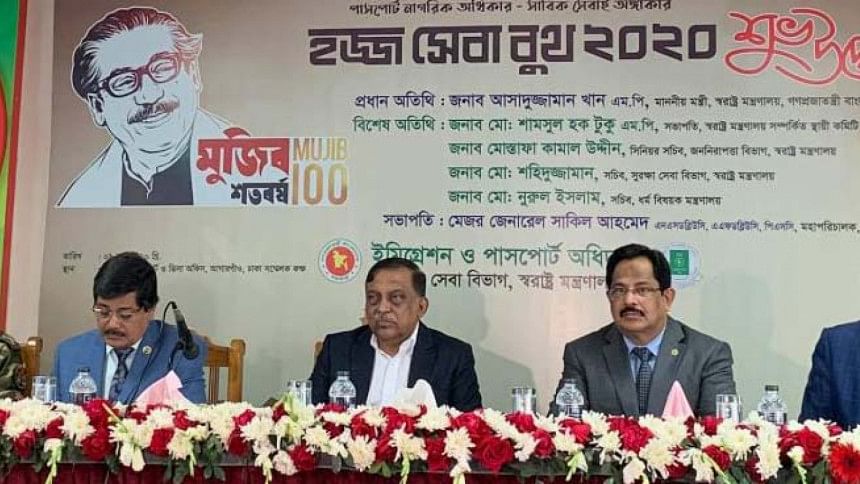 Home Minister Asaduzzaman Khan Kamal today said that the law ministry will take necessary steps to consider BNP Chairperson Khaleda Zia's appeal to release her from jail.
"Khaleda's family placed an appeal over her health issue. We sent it to the law ministry seeking legal opinion and the ministry will take the next step in this regard," Kamal said this while talking to reporters after inaugurating the Hajj Service Booth at the Passport Directorate in Agargaon area of Dhaka this afternoon.
"We and the law ministry cannot go beyond the law. The necessary task will have to be done through judicial inquiry."
BNP Chairperson Khaleda Zia's family members had applied to the home ministry for her "temporary" release a few days ago, party Secretary General Mirza Fakhrul Islam Alamgir told reporters yesterday.