DMP to prepare list of casinos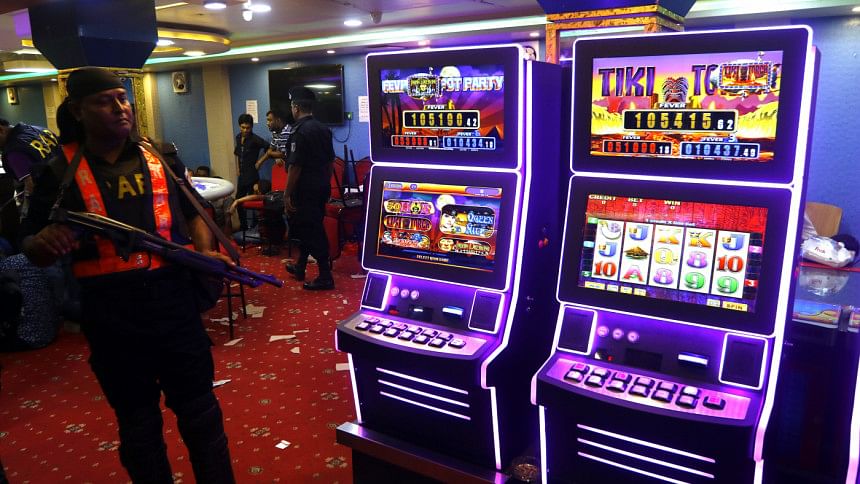 Dhaka Metropolitan Police (DMP) Commissioner Md Shafiqul Islam today said he instructed the officials concerned to make a list of all illegal gambling places and casinos in Dhaka.
No illegal gambling rings or casinos will be allowed to operate in the capital, the DMP chief told reporters at his office around 12:30pm.
Police will be stringent in applying the law against those who are involved with gambling, no matter how influential they are, he said.
Rab has already started drives against such places while police will also begin their drives in this regard, the police official said.
Those who gambles at the casinos also indulge in drugs, he said adding that, "So, if the casinos are stopped, drug abuse will also stop."
The DMP commissioner came up with the comment hours after Rab raided at least five clubs in the city and detained and sentenced 182 people in connection with running "casinos", gambling, and drug abuse, and sealed off at least two clubs.   
Rab also arrested Jubo League Dhaka South Organising Secretary Khalid Mahmud Bhuiyan at his Gulshan home yesterday evening for running a "casino" at a football club in Fakirerpool.