Govt to introduce insurance schemes for migrant workers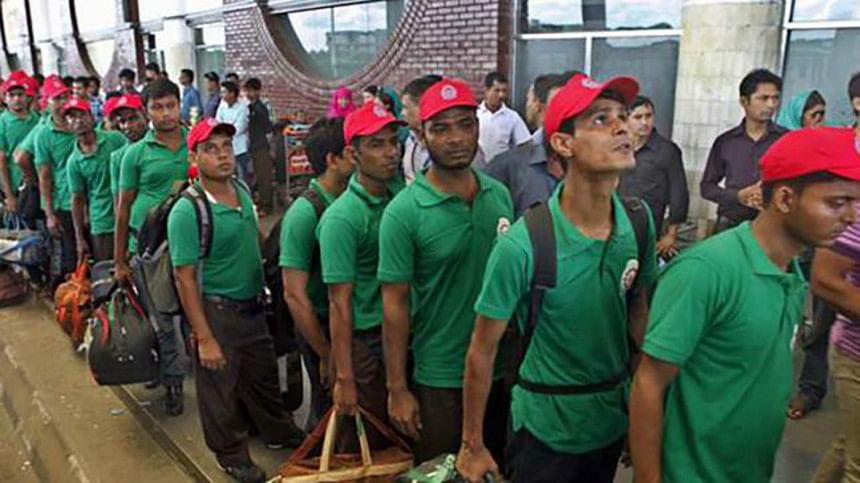 The government will bring Bangladeshi migrant workers under two compulsory insurance schemes of Tk 2 lakh and Tk 5 lakh in a bid to provide financial security to them and their family members.
Both the schemes will be for two years and migrant workers aged between 18 and 58 years will be eligible for availing the service.
An agreement between Wage Earners Welfare Board (WEWB) of the ministry and state-owned Jiban Bima Corporation (JBC) officials was signed in this regard.
WEWB Director General Gazi Mohammad Julhash and JBC Managing Director Mahfuzul Hoque signed the agreement on behalf of their respective organisations.
Prime Minister Sheikh Hasina will formally handover the "first policy" of the insurance on December 19 at a ceremony marking the International Migrants Day, Expatriates Welfae Minister Imran Ahmad said at the ceremony at his ministry office.
"We will take steps so that no migrant worker can depart the country without the insurance," he added.
He further said the initiative will be on a pilot basis for one year and remain open for other insurance companies in future.
He also said the ministry will take initiative soon to involve Bangladeshi diaspora communities living across the globe in the country's development.
Secretary Salim Reza of the Expatriates' Welfare and Overseas Employment Ministry said they will have to give a subsidy of about Tk 35 crore annually for the insurance, taking into consideration on an average 7,00,000 migrant workers going for overseas employment each year.
At present, a deceased migrant worker's family gets Tk 3 lakh from the government as compensation. The insurance money will be added to that amount, he said.