5 things to know for Nov 23: BNP vs Awami League, World Cup, and more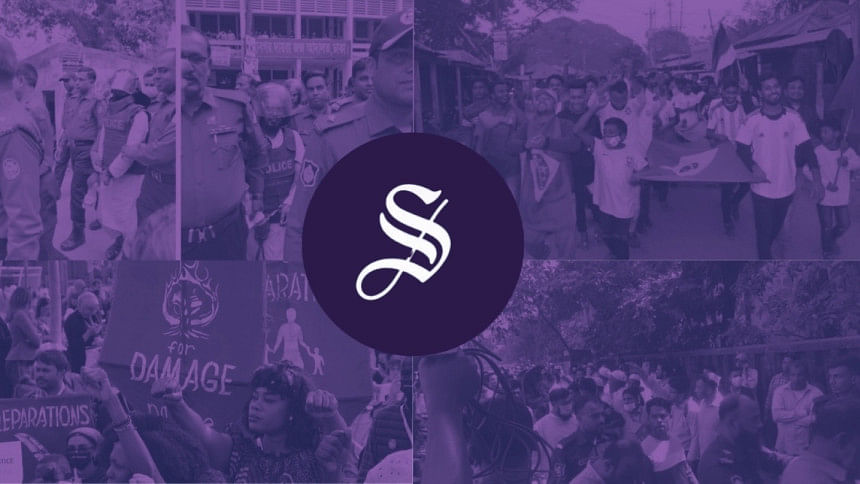 What a day for football (and Saudi Arabians who enjoyed a declared public holiday after defeating Argentina). If you're a die-hard Argentina fan struggling to be optimistic, then perhaps taking a look at some of the World Cup's greatest upset here, will make you feel better. Or maybe Germany's loss makes Argentina's disappointing first match more bearable. Here are the highlights and everything else you need to know. 
P.S. Attention Dhaka city dwellers: you've been requested to avoid the Airport for 72 hours from tomorrow, due to the development work of the Bus Rapid Transit (BRT) project. Read more
1. Qatar World Cup and Bangladeshi migrant workers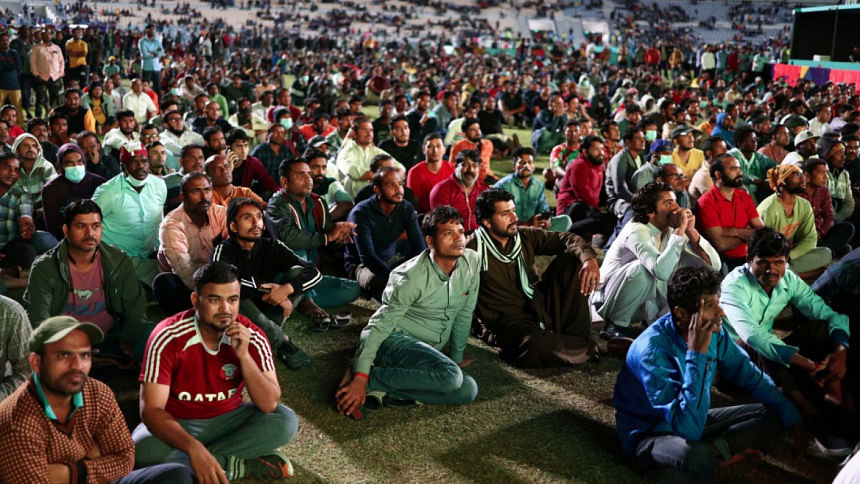 Match updates:
Spain steamrolled Costa Rica, 7-0, with the biggest victory of the World Cup yet. The Spanish team, after winning the World Cup in 2010, has seen mixed results since. But Manager Luis Enrique believes that the young team has what it takes to snatch the World Cup. Today, Enrique's team made national history with the biggest ever World Cup for Spain. 

Another big World Cup upset: Japan beat the 4-time World Cup winner Germany today. Germany dominated most of the match, but an eight minute blitz by superb subs, Ritsu Dosan and Takuma Asano saw Japan storm Germany 2-1. What to make of these small teams beating the big guns? Complacency, says forward Ousmane Dembele of France, the defending champion who maintained a good start with a 4-1 against Australia. Follow our real-time coverage of FIFA World Cup 2022 here. 
In other World Cup news, Bangladeshi migrant workers have played a vital role in making this World Cup. The gleaming marble in Doha's Khalifa Stadium, was in part, installed by Bangladeshi mason Upon Mir. Around 1,000 migrant workers have lost their lives in the makings of the lavish stadiums where we now get to see our favorite players play. But many of these workers who went to Qatar with big dreams of wealth, returned to Bangladesh, fleeced of pay. Read their stories here
2. Awami League on high alert ahead of BNP Dhaka rally
Awami League and law enforcers are on the watch. Surveillance has already been amped up, and measures have been taken to cut off crowds — in the rest of the country —  from attending BNP's rally in December in the capital. AL insiders told The Daily Star that they are taking measures carefully, as they are clueless about what the BNP will do in the Dhaka rally, where they hope to amass a crowd of 10 lakh people. To hold such a big gathering, DMP officials have said that BNP should shift their rally outside of Dhaka, to Purbachal or Tongi. Hasan Mahmud, the Information Minister, today, further touted the same narrative BNP should hold their rally outside Dhaka. He further went on to say that the government is helping BNP make their programmes a success.
3. BNP won't back down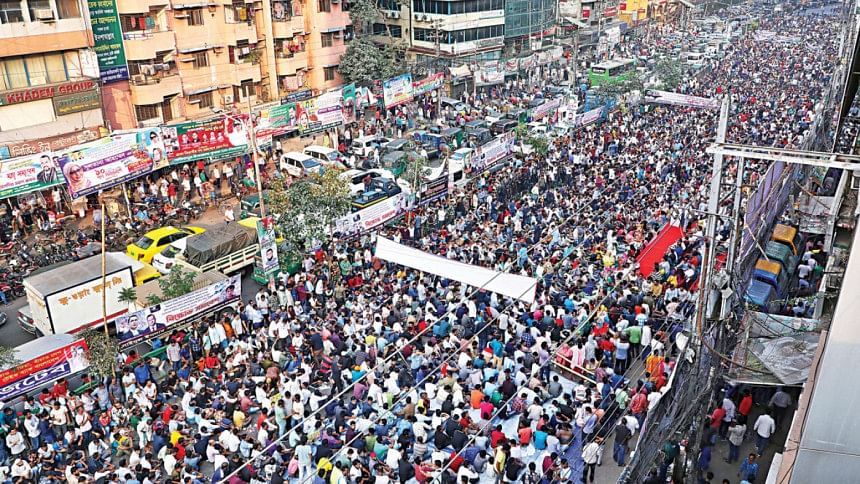 But BNP is determined to hold their "peaceful rally'' in the party's Nayapaltam office on December 10. Despite obstacles, their spirit wears a strong suit. BNP might soon announce a simultaneous movement with like-minded parties to forge national unity in their demands for an election-time caretaker government. According to some sources, BNP and these so-called like-minded parties have already held two rounds of meetings on this. On the other hand, eight police personnel including the SI of police in Brahmanbaria have been sued over the killing of an activist from BNP's student wing, Jatiyatabadi Chhatra Dal, during a BNP procession.
4. Bangladesh's struggle with drug trade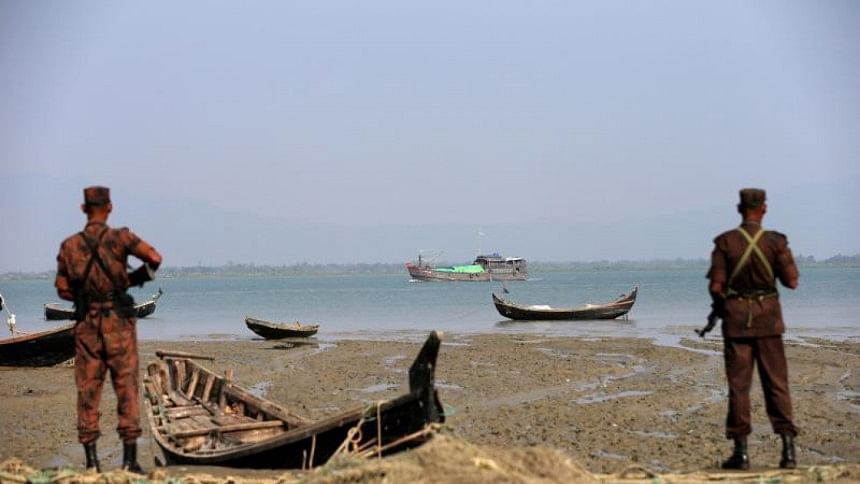 A Cox's bazar court today sentenced 101 yaba peddlers to 1.5 years in prison, along with fines of Tk 20,000 each. 4 brothers of ex-MP Abdur Rahman Bodi were among them. Recently, the narcotics trade has come to the fore of the nation. Late last month, The Daily Star reported on drug dealers developing new techniques to dodge the police, and how transnational syndicates in Myanmar are using yaba peddlers to smuggle it from Myanmar to Bangladesh via the Naf river. BUET student, Fardin's murder has cracked open the drug haven that is the district of Chonpara. The killing of the DGFI officer further showed how Bangladesh is at the heart of illegal drug trade, though the nation doesn't manufacture drugs themselves. Read more about the issue
5. Militants' escape 
Police have arrested Mehedi Hasan Rafi, 28, allegedly a member of the banned Ansar al Islam, in connection with the escaping incident of two death row convicts. Investigators have found more loopholes in the security: the militants received the master key to their handcuffs and android phones inside the jail early this month. Read more 
The two militant convicts who fled were accused in the 2015 brutal killing of Faisal Arefin Dipan, and one of them, Sohel, was also convicted in prominent blogger Avijit Roy's murder case. They dramatically escaped from prison with the help of around 10-12 people on motorbikes, who planned the well-coordinated attack. Here's our Viewsroom's take on the red alert incident that has rocked the nation.