Gazipur factory fire death toll rises to 6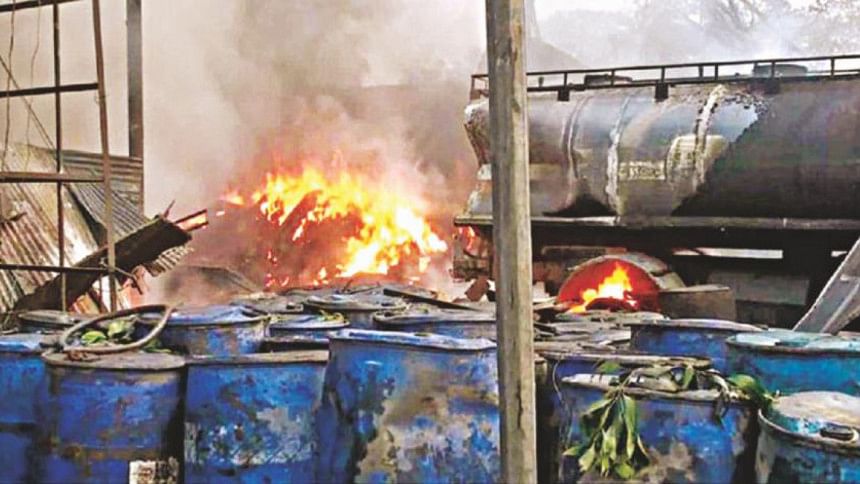 Another person who was burnt in a fire at a factory of Pubail in Tongi of Gazipur died early today.
Abdul Kader, 60, succumbed to his injuries at the burn unit of Dhaka Medical College Hospital around 3:00am, his son Md Bahar Uddin told our Gazipur correspondent.
The victim was taken to the hospital yesterday as he had suffered burn injuries from the fire which might have originated from boiler explosions at the Pubail factory.
READ MORE: Gazipur factory fire kills 5
Yesterday, five persons, including a woman, were killed in the fire.
According to witnesses, a boiler exploded with a huge bang around 4:00pm, causing the fire. About 30 workers were at the factory then and most of them rushed outside to save their lives.
A little while after the first explosion, two more boilers exploded, said locals.
It took about one and a half hours' effort by six fire engines of Gazipur and Tongi fire stations to douse the flames.