Diplomats seek additional security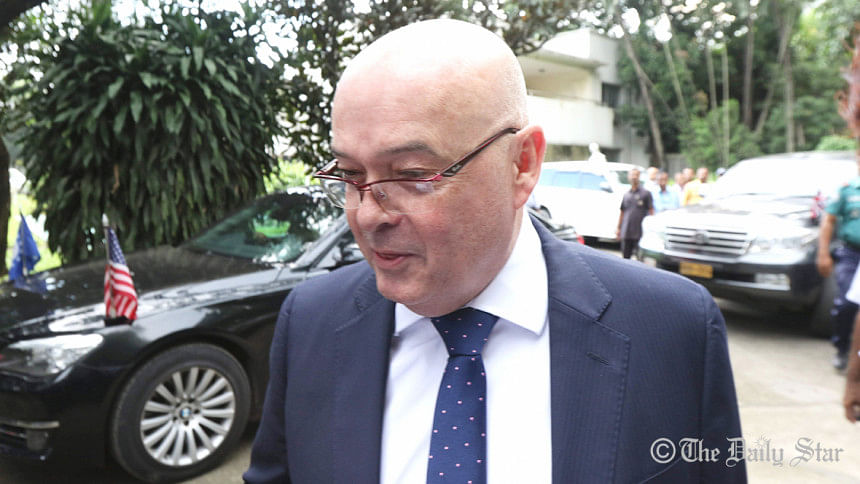 - Govt assures security for all foreigners
- Diplomats satisfied with the assurance
- No credible proof of IS, foreign minister says
- UK for working together to fight terrorism
In the wake of killing of two foreign nationals in Bangladesh, diplomats in Dhaka today sought additional security in Bangladesh.
"We talked about additional security measures everywhere," British High Commissioner in Dhaka Robert Gibson told reporters after a government briefing for diplomats.
The Bangladesh government arranged the briefing this afternoon where Foreign Minister AH Mahmood Ali assured them of necessary security measures.
"Not only diplomats, we are arranging security for all foreigners in the country including those working in remote areas in development programmes," he said.
He added that the diplomats expressed their satisfaction with the assurances.
Police authorities have already decided to boost security in workplaces and residences of all foreigners in the country after the murder of an Italian and a Japanese citizens.
The security measures of the diplomatic zone of Gulshan in Dhaka have already been beefed up.
'NO PROOF OF ISLAMIC STATE'
In response to a query, Bangladesh's foreign minister said the government is sincerely exerting efforts to find the perpetrators of the murder of the foreign nationals.
He also added that the government is yet to find credible proof of terrorist organisation Islamic State (IS) being linked to the murders.
READ more: Japan outraged at Hoshi killing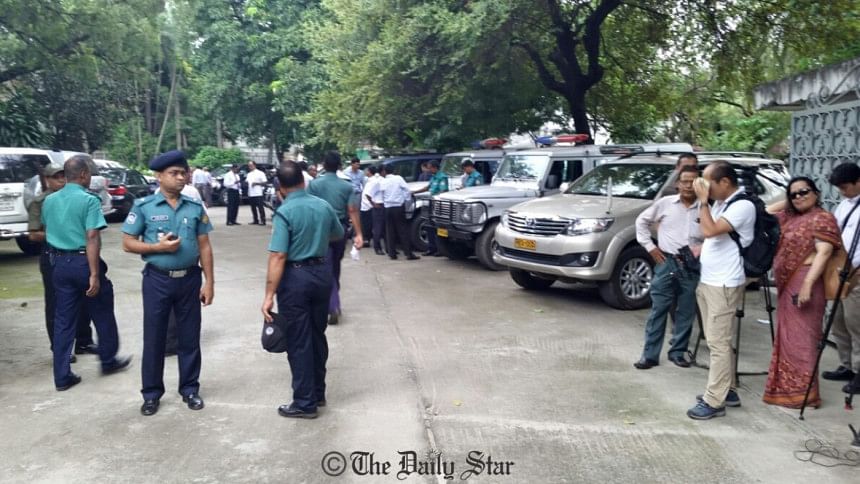 On this note, US Ambassador Marcia Stephens Bloom Bernicat reiterated that her country was also working to verify the claim.
British envoy Robert Gibson quoted his country's Prime Minister David Cameron and added that "On terrorism issues, we have to work together in Bangladesh and across the world".
Also READ: US to fight extremism together
Responding to a question on whether authorities were sharing the investigation progress, the British envoy said the government informed them that "things are being investigated fairly".
The murders of a Japanese national and an Italian took place in space of five days – what Prime Minister Sheikh Hasina said was aimed to create instability in the country.
Home Minister Asaduzzaman Khan has ruled out presence of IS in Bangladesh after the militant outfit reportedly claimed responsibility of both the killings.
Inspector General of Police (IGP) AKM Shahidul Hoque has already told his force to find the perpetrators of the killings and come down hard on them.
Read more: 2 remanded over Japanese citizen murder
The heads of diplomatic missions, the UN and other international bodies in the country attended the briefing which started at 3:15pm at the state guesthouse Padma.
Home Minister Asaduzzaman Khan, Foreign Minister AH Mahmood Ali, State Minister for Foreign Affairs Shahriar Alam, the inspector general of police, director general of Rapid Action Battalion and other top level government officials were present at the briefing.