Dhaka attack charge sheet by next week: DMP chief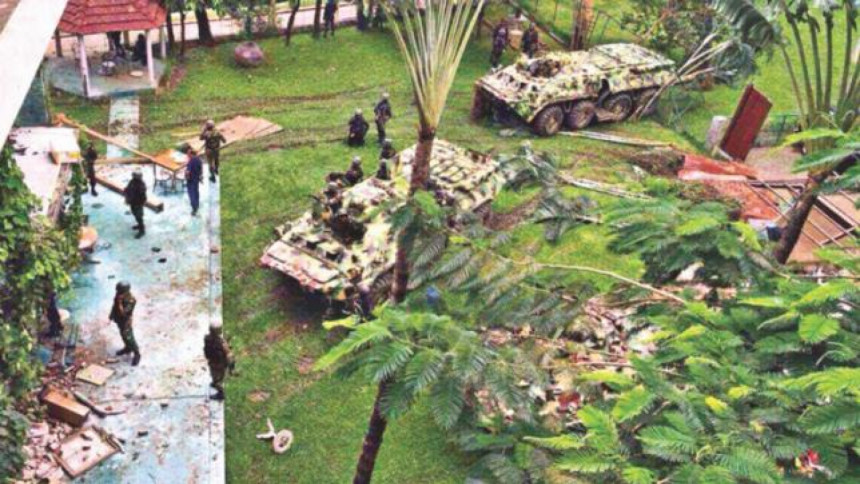 Charges into Dhaka café attack, the gruesome militant carnage that saw 22 including mostly foreigners killed two years ago, will be pressed by next week, a top police official has said.
"Investigation into the attack is almost done and the charge sheet will be submitted in 7-10 days," Dhaka Metropolitan Police (DMP) Commissioner Asaduzzaman Mia said today.
Armed militants stormed Holey Artisan Bakery, an upstate café located in Dhaka's diplomatic zone Gulshan, and took several people hostage back on July 1, 2016. The standoff ended in a bloody operation 22 hours after, resulting in death of 20 hostages and two police officers.
It was the first ever such incident in the history of Bangladesh that took the nation by storm.
"We have laid utmost importance on finding out the real culprits so that no innocent people get punished," DMP chief Mia said. "Many of the accused were killed in different gunfights, many are under arrest and some are absconding."
Previously, top police officers had, on several occasions, spoken of pressing charges repeatedly. But, two years have passed since and no materialistic progress has been seen.
So far, seven persons including a former private university teacher have been arrested over the incident. Among them, six suspected militants confessed to their involvement.
In the latest, on June 24, a Dhaka court asked the Counter Terrorism and Transnational Crime (CTTC) unit to submit its probe by July 26 in the case filed over the Holey Artisan attack.
This was the nineteenth extension the CTTC got for filing the report.