Dhaka attack: Court to decide on accepting charge sheet Aug 8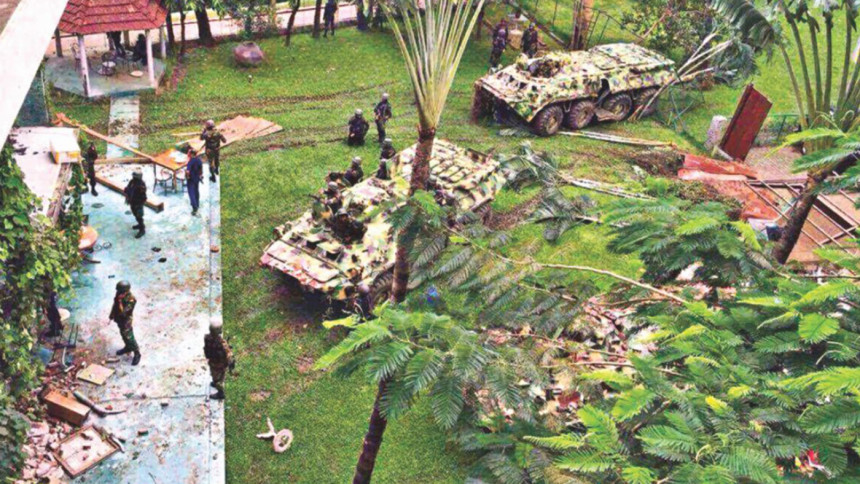 A tribunal today fixed August 8 to decide whether to accept the charge sheet against eight militants in a case filed over the attack in Holey Artisan Bakery in Gulshan in July 2016.
Mujibur Rahamn, Judge of Anti-Terrorism Special Tribunal in Dhaka, set the date and asked the authorities concerned to produce all the accused before the court on the day.
On July 23, police pressed charges against eight of the 21 militants who they say wanted to destabilise Bangladesh by initiating the country's worst-ever terror incident over two years ago.
Five of the 21 militants were killed inside the bakery in a commando operation launched to end the siege while eight others, including mastermind Tamim Ahmed Chowdhury, were killed later in different pre-emptive anti-militancy drives.
Among the eight charge-sheeted accused, six are now in jail. They are Jahangir Alam alias Rajib Gandhi, recruiter of the café attackers; Rashed alias Rash, one of the planners; Sohel Mahfuz, grenade supplier; arms suppliers Mizanur Rahman alias Boro Mizan and Hadisur Rahman Sagor, and Rakibul Islam, so-called religious trainer.
The other two -- Shahriful Islam Khaled and Mamunur Rashid Ripon -- are fugitives and have fled the country.
Gunmen stormed the Holey Artisan Bakery in the capital's Gulshan diplomatic zone on July 1, 2016, and killed 20 hostages, mostly foreign nationals. Two police officials were also killed during the 12-hour hostage standoff.