Cops release stunning pictures of Dhaka terrorists' den
Police have released stunning and chilling pictures of what was found inside the terrorists' den at Kalyanpur in Dhaka that give a glimpse of the militants' life.
The rooms had no signs of furniture, even beds. They must have slept on the floor.
READ MORE: 9 Bangladesh militants killed in overnight Dhaka raid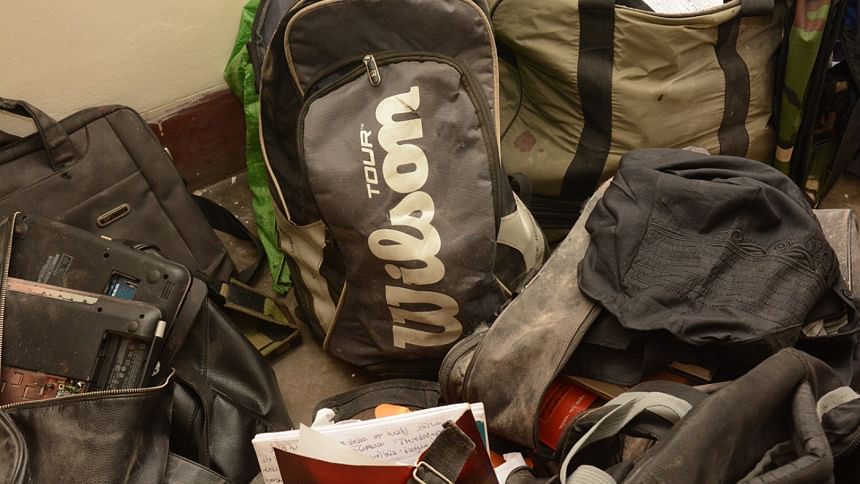 Backpacks with logo of Wilson were found. These bags are exactly the same kinds carried by the Gulshan café attackers.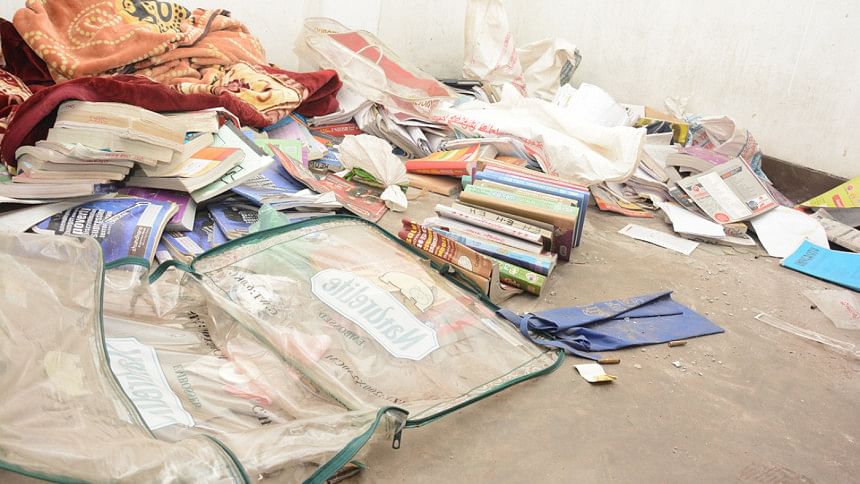 There were a lot of Jihadi books and notebooks. But, many of the books were about HSC exams and test papers. There were many burned pages strewn around. The terrorists had burned some important documents before the police could finally get them.
READ MORE: Militants shouted 'Allahu Akbar', black flags found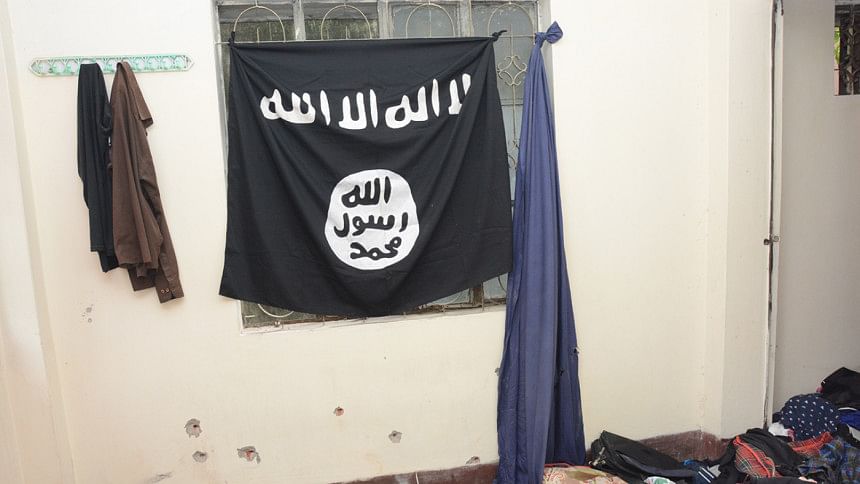 They all wore black Punjabi and wore red and white checkered scarves. One had a backpack on his back before receiving bullets in his death. There were quite a few laptops, computers and black IS flags.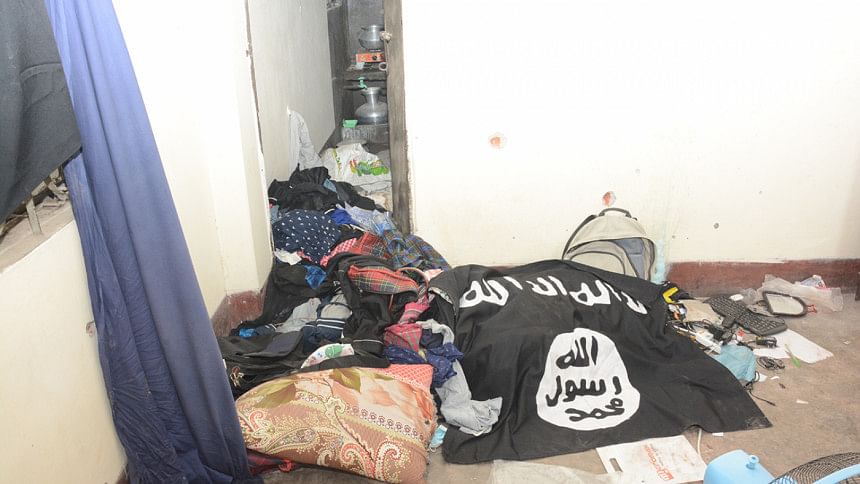 READ MORE: Injured Hasan remained missing for a year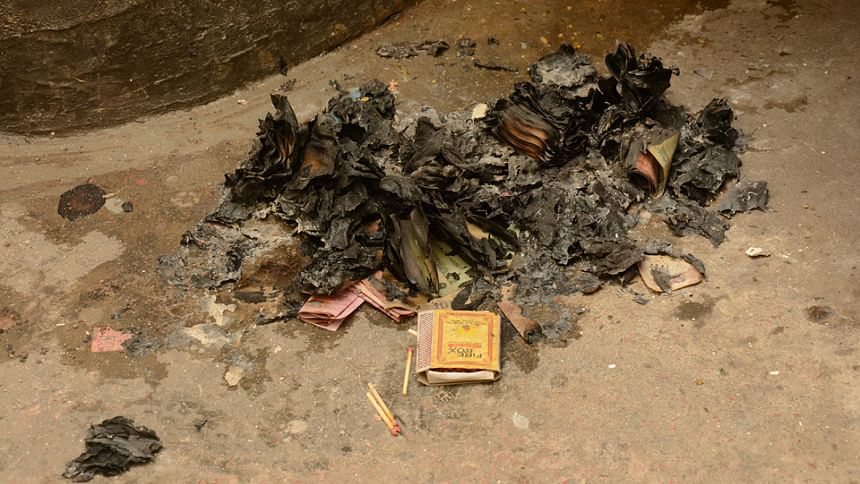 A plastic tray holds a pistol, two daggers and a sunglass. In a corner of a room stood a violet plastic rack holding two cans of shaving foam, a toothbrush and a head scarf. They had covered a window with an IS flag.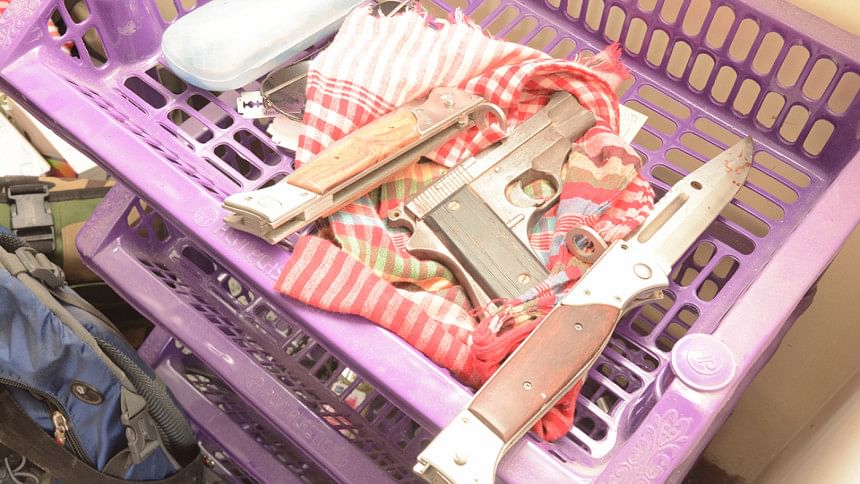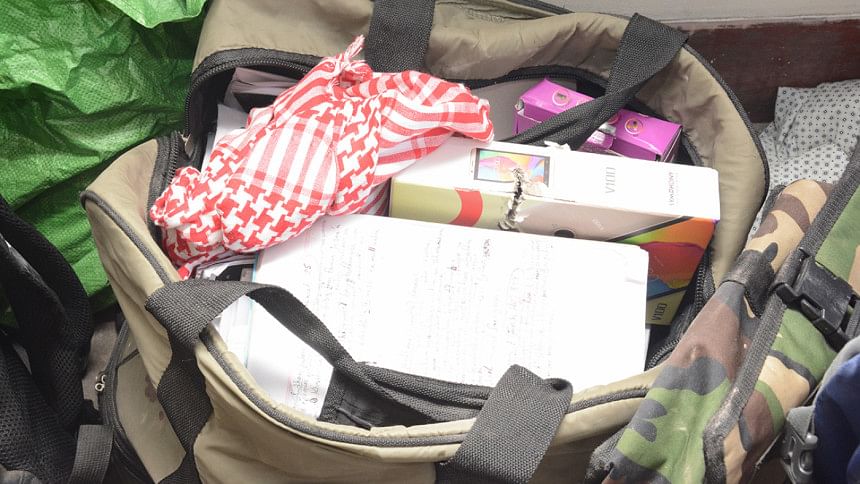 The bodies of the terrorists are also seen strewing around the rooms. They had bullet wounds. These pictures are too gory to be uploaded.