Militants shouted 'Allahu Akbar', black flags found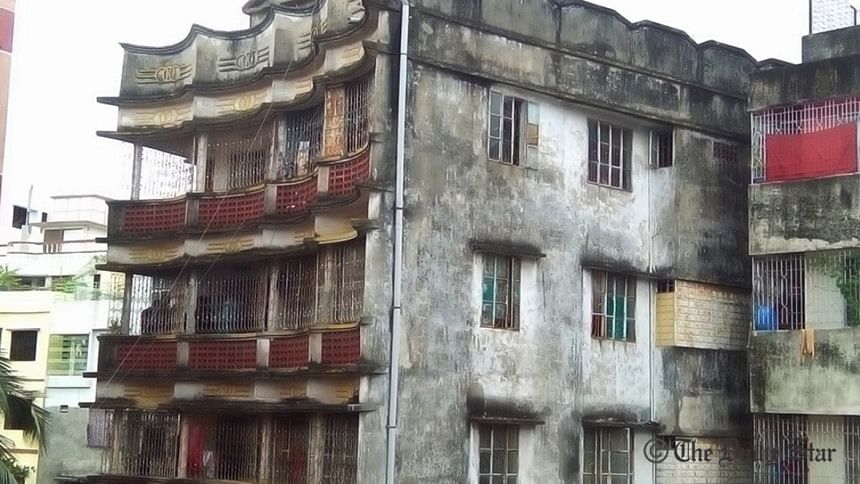 The militants shouted "Allahu Akbar" before they attacked the law enforcers during a special drive of the joint forces in Dhaka's Kalyanpur today.
"Shouting Allahu Akbar, the militants were shooting fires and hurling bombs on police," Dhaka Metropolitan Police (DMP) Commissioner Asaduzzaman Mia said while addressing a press briefing at his office.
--13 locally-made grenades, 4 rifles, 4 pistols, one sword, 20 rounds of bullet recovered
-- Black dresses, black flag inscribing Allahu Akbar found from militants den
-- They are members of same group of Gulshan café attackers
-- One policeman receives minor injuries
-- They were highly educated and aged between 20 and 25, DMP boss says
Police also found "Allahu Akbar" inscribed black flags from the den, the DMP boss said.
ALSO READ: 9 militants killed in overnight raid in Dhaka's Kalyanpur house
Nine militants were left dead during the raid and one was caught alive. 
Two of the militants jumped from the fifth floor of the six-storey building on the next door rooftop and hurled bomb at the police. In retaliation, police also shot fires leaving one, identified as Hasan, wounded, he said.
ALSO READ: Injured Hasan remained missing for a year
Led by SWAT team, law enforcers conducted one-hour operation "Storm 26" from 5:51am. The militants hurled handmade locally-made grenades at the law enforcers. 
One police man was slightly injured in the operation, Mia said.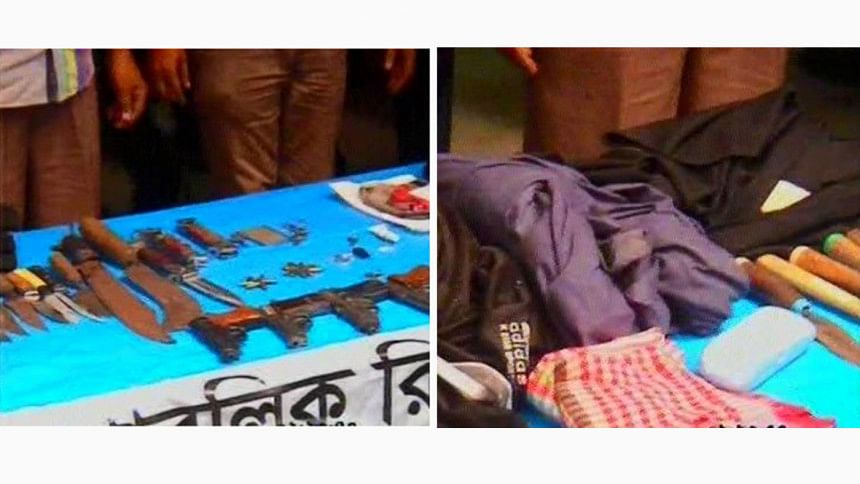 ARMS, AMMO RECOVERED
Police recovered 13 handmade grenades, one sword, four rifles and four pistols, seven magazines and 20 rounds of bullets from the den, the DMP commissioner said.
The militants had rented the apartment on June 20 and had gathered there to carry out terror attacks, he claimed.

The militants were aged between 20 and 25, wore jeans and sneakers and were highly educated, he added.
SAME GROUP MEN OF GULSHAN CAFÉ ATTACKERS
Mia further added that police suspect these attackers belong to the same group that attacked the Gulshan café because similar kind of red handkerchiefs and backpacks were found. "Black dresses were also found there," he added.
The militant detained from the spot with bullet injuries was taken to Dhaka Medical College Hospital. He claimed to be a member of the Islamic State, DMCH police camp sources said earlier.