BNP leaders 'denied permission' to meet Khaleda in jail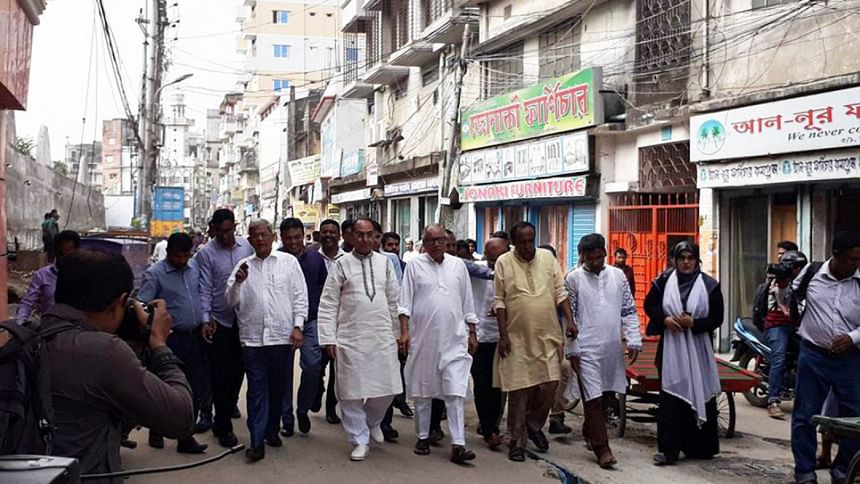 Three top leaders of BNP today failed to meet their party chief Khaleda Zia, now in Dhaka's old central jail, as the jail authorities did not allow them to enter the jail.
Fakhrul, along with the party's standing committee members Mirza Abbas and Nazrul Islam Khan went to the old jail on Nazimuddin Road in Dhaka around 3:00 pm.
"Based on prior permission, we came here to meet our party chief Khaleda Zia, but failed as the jail authorities didn't allow us," BNP Secretary General Mirza Fakhrul Islam Alamgir told reporters in front of the jail gate this afternoon.
"Inspector General of Prisons Brig Gen Syed Iftekhar Uddin went to Khasimpur jail in Gazipur and thus the jail authority didn't give permission to meet her (Khaleda Zia)," Fakhrul said quoting a jail official.
BNP Chief Khaleda Zia landed in the jail on February 8 after a special court sentenced her to five years' rigorous imprisonment in Zia Orphanage Trust corruption case.