Mass revolt to free Khaleda: Fakhrul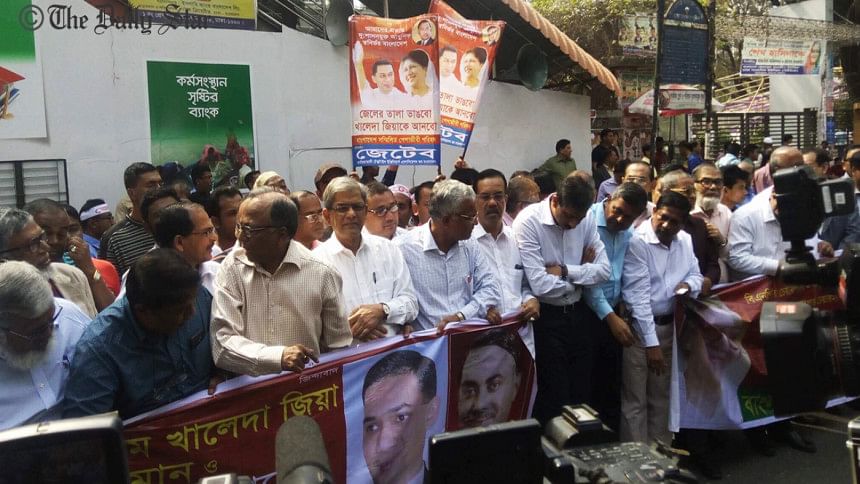 BNP Secretary General Mirza Fakhrul Islam Alamgir today spoke of a mass revolt to free the party's chief Khaleda Zia, who is currently serving jail term on graft charges.
Alleging that it is all part of a "conspiracy" to keep her from the upcoming parliamentary election, Fakhrul said "Khaleda will be freed from jail through a mass revolt".
"A conspiracy is at play to keep Khaleda Zia from the election," he said at a human chain programme held near Jatiya Press Club, organized by Sammilita Peshajibi Parishad.
"This illegal government is going ahead with its long-term blueprint – which is to put Khaleda on the sidelines of politics," Fakhrul alleged.
The senior BNP leader added: "Khaleda Zia must be freed from jail through the combined and united efforts of all; and that democracy must be restored in the country through establishing a government elected through the voting rights of the government."
He also called upon the government to free Khaleda Zia and convene the next parliamentary election in a democratic atmosphere, under supervision of the Election Commission and a neutral government.