Rohingya crisis: BNP wants army for smooth relief work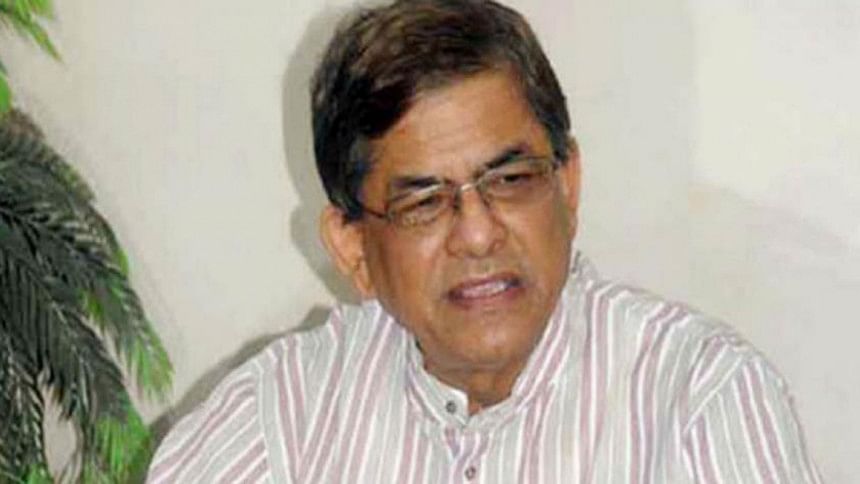 BNP today urged the government to engage army for smooth distribution of relief materials coming from different countries for the Rohingya refugees who have taken shelter in Cox's Bazar following persecution in Myanmar.
"We saw mismanagement in distributing relief materials among the Rohingyas. Army engagement for smooth relief work is needed," BNP Secretary General Mirza Fakhrul Islam Alamgir said.
Earlier, a BNP team led by its standing committee member Mira Abbas went to Cox's Bazar with relief materials to distribute those among the Rohingyas but was barred on disciplinary grounds.
Fakhrul said a horrific situation is prevailing in the area and the local management has collapsed in dealing with the relief materials.      
Claiming that the Rohinga issue is a big challenge for the government, the BNP leader said, "It is now very urgent for the government to engage all people in facing the Rohingya crisis through holding an immediate talk with all political parties and organisations."
He said BNP wants to extend its hands to the government to face the Rohingya crisis without indulging in dirty politics.
"Let's go for a good solution to the Rohingya crisis by forging a national unity without indulging in politics of mud sending at each other," Fakhrul said.
Rejecting Awami League General Secretary Obaidul Quader yesterday's allegation that BNP is splitting the nation over the issue, he said, "We did not do this and don't want this but eager to help the government in this regard."