Khaleda Zia gets permanent bail in 2 more cases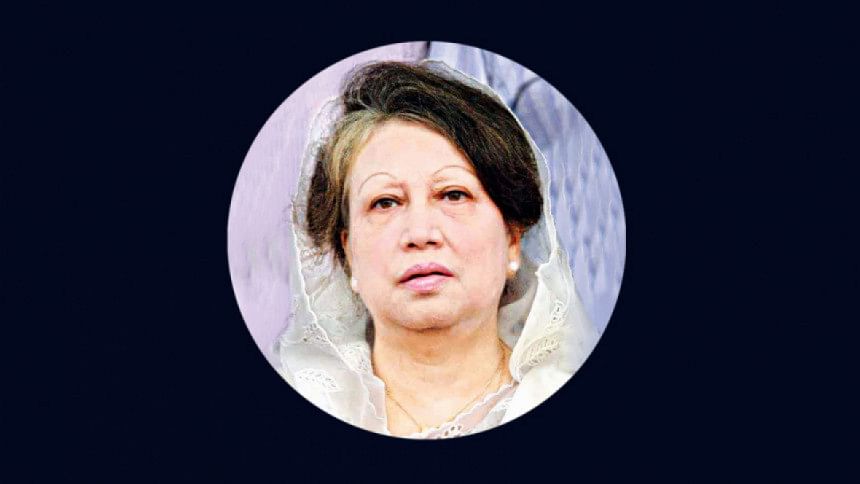 BNP Chairperson Khaleda Zia today (June 16, 2022) secured permanent bail in two more cases, which were filed for hurting religious sentiment of Muslims and making derogatory comments on Bangabandhu Sheikh Mujibur Rahman in 2014 and 2017 respectively.
The court passed the order as Khaleda did not misuse the ad-interim bail granted by it earlier in the cases.
The HC bench of Justice Jahangir Hossain and Justice Shahed Nuruddin delivered the verdicts after hearing two separate rules in connection with the cases. Following today's verdict, the BNP chief secured permanent bail in four out of 37 cases, her lawyer Kayser Kamal told The Daily Star.
AB Siddique, president of Bangladesh Jananetri Parishad, a pro-AL organisation, filed one case with a Dhaka court on October 21, 2014, claiming that on October 14 of the same year, Khaleda at a programme at the Engineers Institution in Dhaka said "the ruling party's [AL] professed secularism was nothing but a sham".
The plaintiff said her remarks hurt the religious sentiments of Muslims.
In another defamation case filed with a Dhaka court on January 25, 2017, he (AB Siddique) claimed that Khaleda Zia at a programme in Engineers Institution said Sheikh Mujibur Rahman had not wanted independence of Bangladesh, rather he (Sheikh Mujib) had wanted to be prime minister of Pakistan.
Following two separate bail petitions filed by Khaleda, the HC on June 18, 2019 granted a six-month bail to her and issued the rules asking the state why she should not be granted permanent bail in the cases. Later on, the HC extended the orders of ad-interim bail at different times.