Fakhrul demands Shafik Rehman's immediate release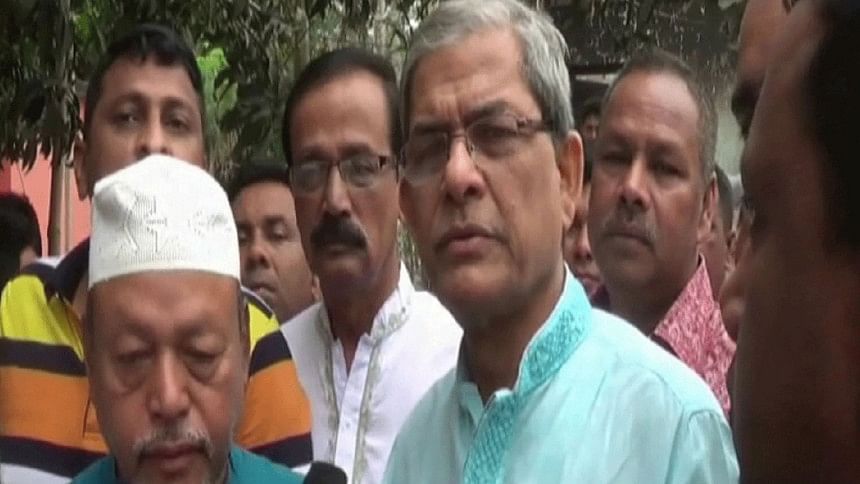 BNP Secretary General Mirza Fakhrul Islam Alamgir has demanded the immediate release of pro-BNP intellectual Shafik Rehman who was picked up by detectives today.
"We are very worried and concerned as plain-clothes detectives picked him up around 8:00am," Fakhrul said while talking to reporters during a visit to Goalpara in Thakurgaon pourasava area.
He said, "No case was filed against him (Rehman). Rather, his detention proved that no democracy exists in the country now." 
It also proved that there was no freedom of expression in the country, our Thakurgaon correspondent reports quoting Fakhrul.
Fakhrul went to Goalpara to visit some families who suffered huge loss following a fire incident there.
Earlier, Fakhrul offered prayers beside his father's grave at Senua Graveyard.
An eminent journalist, Rehman was picked up from his Eskaton residence in Dhaka in the morning and taken to the Detective Branch headquarters on Minto Road.