Biman plans to expand wings on int'l routes: Menon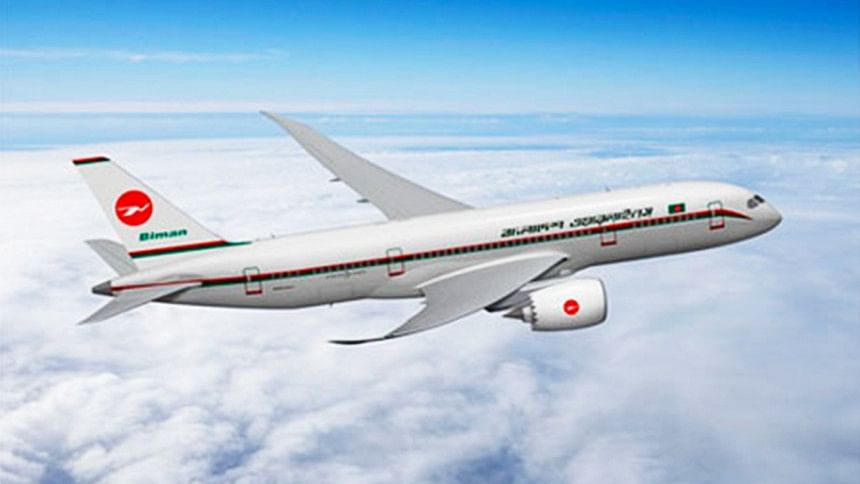 Biman Bangladesh Airlines has planned to expand its wings to Guangzhou (China), Colombo (Sri Lanka) and Male (The Maldives) apart from resuming its suspended routes to Delhi and Hong Kong in 2016.
Civil Aviation and Tourism Minister Rashed Khan Menon said this in Parliament today while responding to a written starred question from MA Awal (Laxmipur-4).
After having wide-bodied aircraft, he said, the national flag carrier has a plan to start its operation in Narita (Japan).
The minister mentioned that Biman also has a plan to resume its flights to New York once it is upgraded to the category one of the civil aviation.
Besides, Menon said, the state-run airliner has the ambition to operate flights to Sydney (Australia), Jakarta (Indonesia), Madras and Mumbai (India) in the future after commercial feasibility studies.
Replying to another written question from M Abdul Latif (Chittagong-11), the civil aviation minister said Biman incurred a loss of Tk 1,435.63 crore from 2009-10 fiscal to 2013-14 fiscal.
But it fetched Tk 272.23 crore as profit in 2014-15 fiscal.