Women power lifts IPL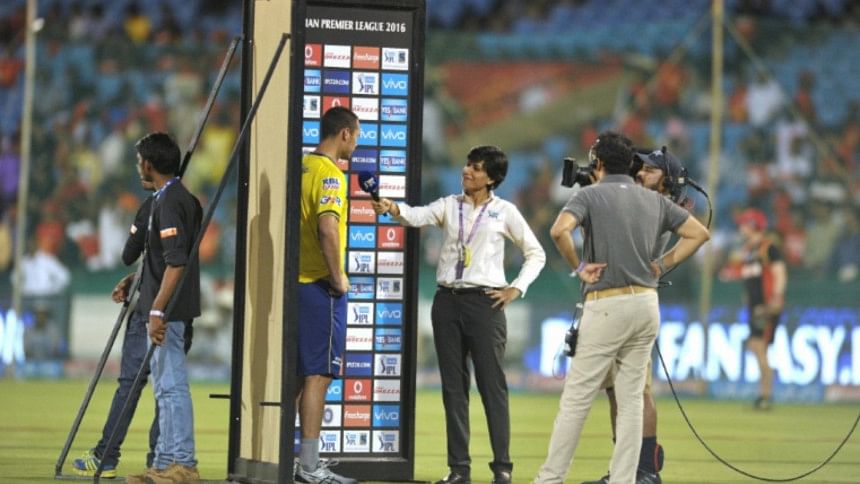 As women flock to the stands and take prominent positions in commentary boxes and boardrooms, cricket's richest Twenty20 league is no longer solely a man's world.
The days of male-dominated crowds spending as much time ogling cheerleaders on the boundary as taking in action in the middle have been consigned to the past as the 2016 edition of the Indian Premier League reaches a climax with Sunday's final.
"This perception of women not being cricket-savvy is so passe," said Reena Verma as she took her seat for a recent match between the Delhi Daredevils and Sunrisers Hyderabad in the Indian capital.
"I know where a gully or point is. I can also tell the difference between a leg-spinner and a chinaman," said the part-time teacher, illustrating her knowledge of cricket's idiosyncratic jargon to describe fielding positions and bowling styles respectively.
Verma is one of a growing number of female fans either buying tickets to India's glitzy Twenty20 tournament or watching on television where the voices of women commentators are increasingly being heard alongside their male counterparts.
Former India women's captain Anjum Chopra, ex-England seamer Isa Guha and the Australians Lisa Sthalekar and Melanie Jones have been regulars in this year's IPL commentary booths, sidelining male veterans of cricket broadcasting such as Harsha Bhogle.
The commentators are part of an IPL strategy to attract more women, with the aim of increasing ticket sales, domestic television viewing ratings home and overall revenues.
"We want families to come, we want women and girls to come, it's not the usual cricket fan that we are trying to connect with," an IPL official told AFP on condition of anonymity.
"The whole thing is targeted to draw equal number of female and male fans and that's the reason why some of the Sony (TV) presenters are female," he said.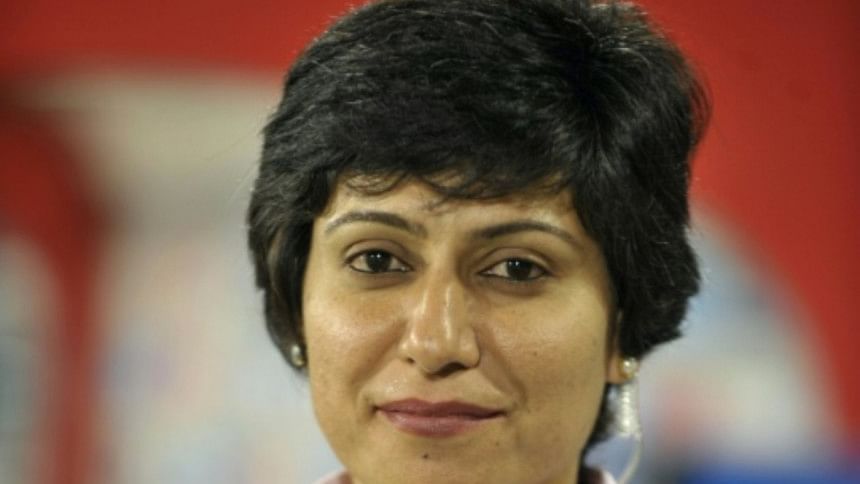 Bollywood glamour
A glance round the IPL grounds suggests around a third of fans are female. "I would definitely say the number of women watching the game has increased in India," Colonel Menon from private company Skidata, which provides crowd data to the IPL, told AFP, although he was unable to provide exact figures on the ratio of female to male spectators.
While the cheerleaders who celebrate every four and six do still attract interest from male fans, many spectators' eyes are drawn instead to the women celebrities populating the executive boxes or team dugouts.
They include Bollywood actress Preity Zinta, who co-owns the Kings XI Punjab, and Nita Ambani, the wife of the country's richest man Mukesh Ambani and who is the principal of the Mumbai Indians franchise.
Sponsors have been taking note, with the agricultural food producer Cargill Foods India tying up with the new Rising Pune Supergiants team to have the logo of its Gemini sunflower oil on players' helmets.
"The last few years has seen a big increase in the number of viewers among housewives and now approximately 30 percent of women watch cricket," Cargill's chief marketing officer Neelima Burra told AFP.
"The presence of so many female owners attracts lot of eyeballs from our female target audiences.
"And look at the number of women in the stands, look at the way women are involved in the game."
Although it is nearly three decades since the Barbadian lawyer Donna Symmonds became the first female commentator to cover Test cricket, women often still have to contend with sexism from players or male colleagues.
The West Indian Chris Gayle caused outrage at this year's Big Bash League T20 league in Australia when he tried to chat up a television reporter live on air.
Studio sexism
Australian player Ellyse Perry was left squirming in 2013 when the former international Michael Slater quizzed her on TV about a swimwear shoot when she had been invited on air to talk about the women's Ashes series against England.
Chopra, who played more than 150 times for her country, said old habits die hard in some quarters but viewers generally appeared to becoming more comfortable with the idea of women calling the game.
"I wouldn't say they (cricket broadcasters) are opening doors but I would look at it that there are more opportunities being created for women cricketers and that's a positive sign," Chopra told AFP.
"We do get a mixed response, but from last year to this year, I have personally received much more positive feedback.
"So I would probably think that it's a similar thing for the other women as well who are also commentating and presenting the sport."
Bhavna Rajput, a housewife taking in the match at Delhi's Feroz Shah Kotla stadium, said the IPL's high-octane action and Bollywood glamour as epitomised by Zinta beat anything on television.
"Three hours of racy cricket is better than three hours of weepy dramas," she said.