Bhola clash: Probe report submitted; findings not made public yet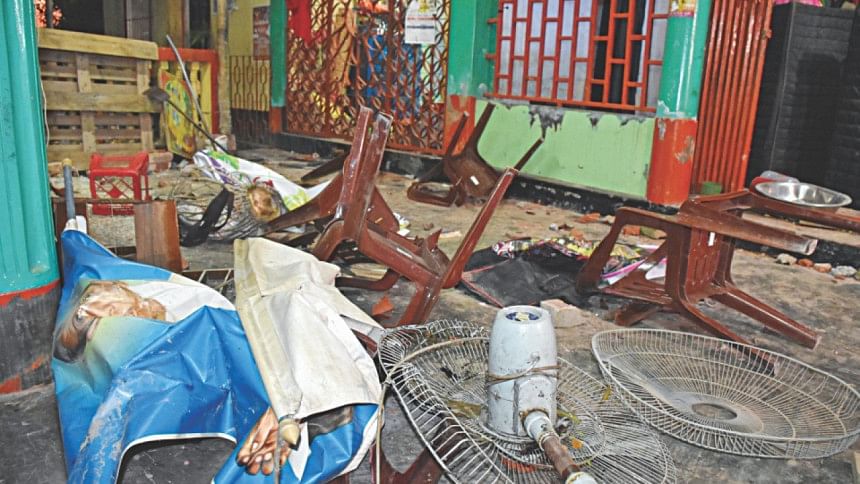 The committee formed to investigate the incident of Bhola mayhem that killed four people on October 20, submitted its report to the district's deputy commissioner (DC) today.
However, Deputy Commissioner Masud Alam Siddique, who received the report at his office in the morning, did not disclose the findings of the report.
Action will be taken as per the findings and recommendations of the report submitted by the three-member committee formed by the DC office on the very night of the clash in Borhanuddin upazila of the district.
At least four people were killed and more than a hundred others injured on October 20 as religious zealots clashed with police in Borhanuddin over a hate conversation spread through Facebook and its messenger.
Following the incident, local administration imposed a ban on rallies and meeting across the district until further notice to avert any untoward incident.  
Yesterday, the district's overall situation was volatile as two Islamic parties planned separate programmes to hold special prayers and agitations for protesting the death of four people in the clash with police during a protest rally over the hate speech.
As the authorities refused to give permission for holding any outdoor events yesterday, Sharbadalia Muslim Oikya Parishad and Islami Adolon Bangladesh postponed their agitation programmes.
To restrict any outdoor protest programme, the district administration yesterday imposed the restrictions on movement of launch and bus on internal routes.